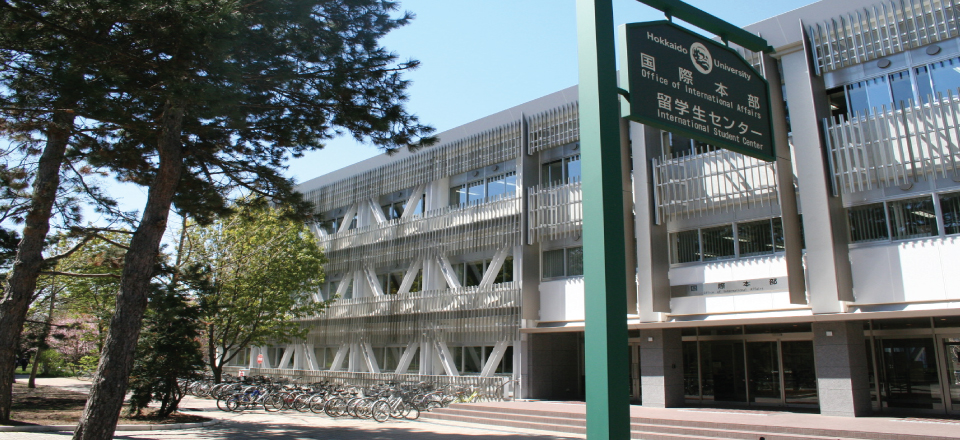 In 2016, Hokkaido University launched the Institute for International Collaboration (IIC) in an organizational restructuring effort designed to further promote internationalization in education and research. The Institute for International Collaboration is now a 'one-stop shop' to get information and guidance on a wide range of issues that were previously separate in location and authority. The IIC's overall goal is to improve the international mobility of faculty members and students, to secure outstanding students and researchers from abroad, and to encourage mobility amongst Japanese students to overseas institutions.
The IIC provides a wide ranging support service for key aspects of the University's internationalization strategy. We are made up of over 100 full-time staff, as well as a substantial number of support staff. Conveniently located in the center of Sapporo Campus, we aim to provide the highest quality of service to all our stakeholders.
To realize the University's goal of becoming a 'university open to the world,' it is essential to create a system that develops world-class human resources that enhance the international mobility of faculty and students, and also develops a structure by which faculties will be afforded ample opportunities to use their educational and research talents in international activities. The Institute for International Collaboration serves as a base for the University's various international activities.
Hokkaido University promotes inter-faculty research exchange and student interaction with partner institutions, and has concluded 291 exchange agreements to date. We have also taken steps to forge closer cooperative relationships with a number of partner institutions in the form of university-wide joint symposiums. Hokkaido University is proactive in our efforts to accept students from abroad. Our goal is to increase the international student population so that it consists 10% of the overall student body by 2016. In recent years, the number of students from Asia (particularly China, Korea, and Taiwan) has increased significantly, and we plan to continue in our efforts to accept overseas students from these regions as well as world-wide.