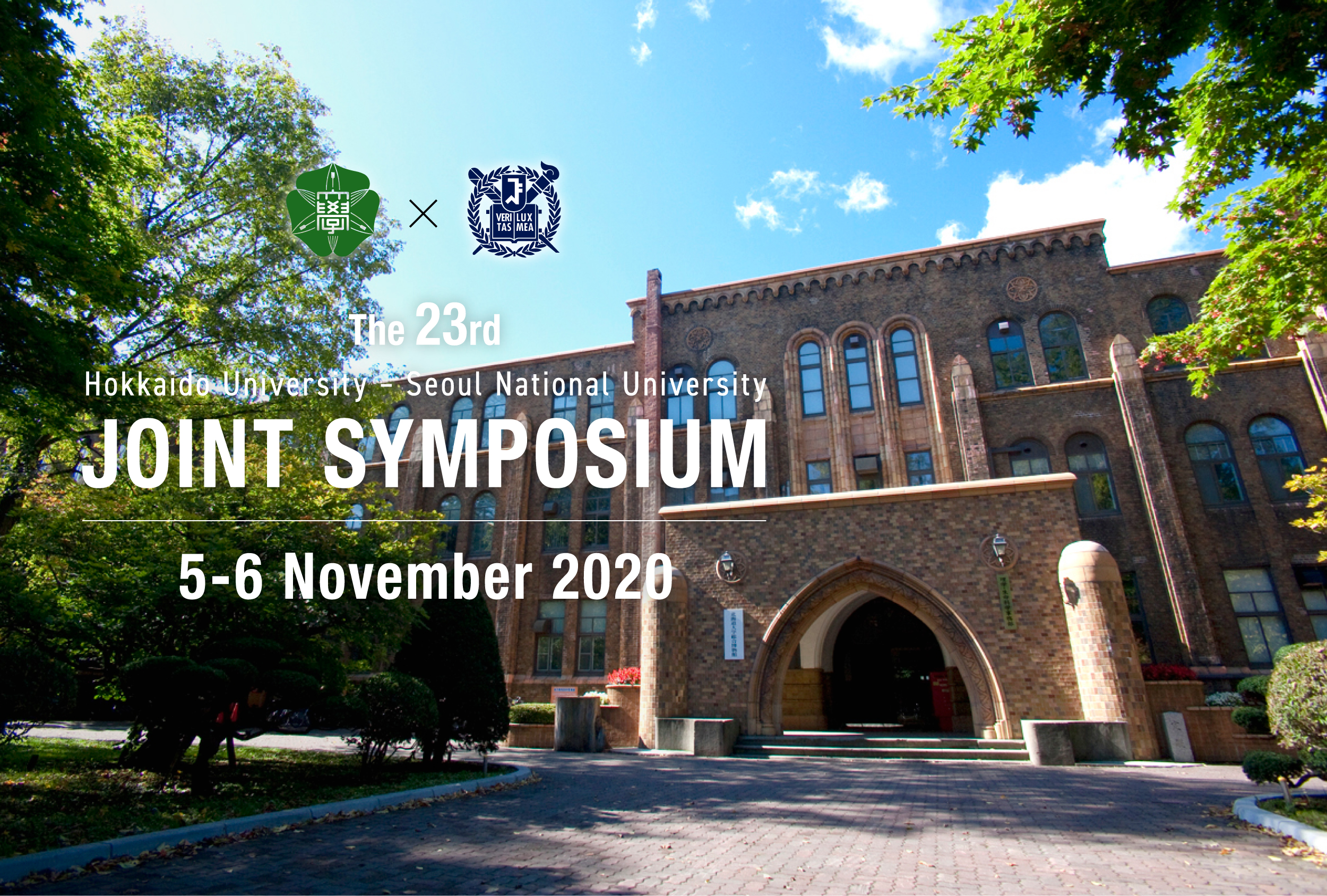 Hokkaido University (HU) and Seoul National University (SNU) have jointly held a symposium every year on a reciprocal basis since 1998 to commemorate the conclusion of an Inter-University Exchange Agreement between the two establishments in 1997.
The latest event, the 23rd HU-SNU Joint Symposium, was held on Thursday 5 and Friday 6 November 2020.
Visit the official website to learn more about the symposium.
Read more about the previous events here.