Mr. Toru Chino
Director, Denali Chino Nature Center in Alaska, appointed as a Hokkaido University Ambassador in September 2016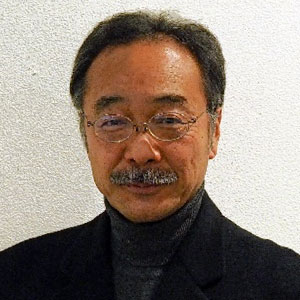 Despite my initial lack of knowledge about the details of the Hokkaido University Ambassador and Partner System, I accepted the post of Hokkaido University Ambassador in North America out of a hope that I would help the university expand its global network for the peace and wellbeing of the world. I began by promoting Hokkaido University to the universities, research institutes and government agencies in the United States with which I already had connections.
Looking back on my years at Hokkaido University, the first overseas trip I took when I was in the School of Liberal Arts was a 30-day tour to Europe organized by the Hokkaido University Co-op, and it left a profound and indelible impression on me. So much so that it was then that I decided to work on the world stage in the future. While I was enrolled in the School of Fisheries Sciences, besides playing rugby and skiing with the university's Skiing Race Club, I was engrossed in research on natural and artificial antioxidants using fish oils. The research theme was great for me as I love making things and had to begin with making research devices. I never forget those nights I slept in the lab, and cannot express enough how grateful I am to my supervisor, the late Professor Toru Takagi.
Hokkaido and Alaska are both located at northern extremes: Hokkaido at the northern end of Japan and Alaska in the north of the North American continent. Befitting its status as an international center for Arctic research, Alaska abounds in natural resources worthy of global attention as research themes, such as flora and fauna (e.g., research on polar bears), climate, geology and geological formations (e.g., research on dinosaurs), and human society (e.g., research on the lives and language of the Inuit). All these studies can contribute to the achievement of global sustainability.
I worked worldwide as an environmental engineer and launched a business in the Silicon Valley before moving to Denali in Alaska, where I have run the Denali Chino Nature Center since 2006. The aim of the center is to foster human resources who can contribute to global peace and wellbeing by drawing on experiences they will gain through various activities in the natural splendor of the Denali State Park. The center also serves as a site for fieldwork to develop natural energy technologies that will enable self-sufficient lifestyles also in Japan. In August 2017, the center hosted a group of 12 Hokkaido University students and faculty members with the cooperation of the University of Alaska. It also hosts students from other Japanese universities as part of their study-abroad programs.
I believe the university needs a North American Office to expand its global reach, and will continuously work with the university to open the office in AY2019 as currently planned.
( Litterae Populi Spring 2018 )
茅野 徹 氏
デナリ・チノ・ネイチャー・センター長。2016年9月北海道大学アンバサダー就任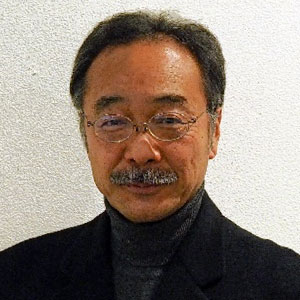 北海道大学アンバサダー・パートナー制度については、実は当初、あまりはっきりとした活動内容を聞いたわけではありませんでしたが、世界の社会、平和に貢献するという北大の国際化に、北米から貢献できたら素晴らしい事だと考えて引き受けました。まずは自分の関係する米国の大学や研究機関、政府へ北大をPRすることから活動を始めました。
 北大在学中、教養学部在籍時に参加した生協主催のヨーロッパ30日間の旅で初めて見聞した世界は感動のひと言でした。この時、将来働く場は世界であると決めました。水産学部在籍時にはラグビーと競技スキー部活動や、卒業研究に没頭しました。魚油を使った自然・人工抗酸化剤を研究したのですが、研究装置から作り始める必要があり、モノづくりが大好きな自分にとっては好適なテーマでした。毎晩研究室に寝泊まりしたのも忘れられない思い出です。指導教官だった故・高木徹教授には大変感謝しています。
 北海道は日本の北端、アラスカはアメリカ大陸の北端という共通点があります。アラスカは世界の北極研究中心地の1つです。原生する動植物(ホッキョクグマ等)、気候・地質・地層(恐竜)、人類(エスキモーの生活や言語学研究)等、自然分野資源には世界の注目に値するテーマが数多く存在しますが、いずれのテーマも持続可能な社会の実現に貢献できると考えます。
 環境技術者として世界中を回り、シリコンバレーで起業した後、アラスカ州デナリに移住して、2006年より「デナリ・チノ・ネイチャー・センター」を運営しています。デナリ州立公園の中での様々なアクティビティを経験することで得た感動と自然からの学びをもとに、社会と平和に貢献できる人材育成や、自然エネルギーの研究実験現場として、日本でも自給自足できるような自然エネルギー技術開発に取り組んでいます。2017年8月にはアラスカ大学の協賛で12名の北大学生・教員グループを受け入れました。その他、日本国内の他大学からの留学プログラムの運営にも協力しています。
 北大の国際化には、北米オフィスは不可欠だと考えます。平成31年度の設立を目標とした計画の実行に協力していきたいと考えています。
(リテラポプリ2018春号)