HUAPs in China organize fund-raising to purchase and donate medical masks to HU (March 2020)
In March 2020, medical masks arrived at HU from HU Alumni in China.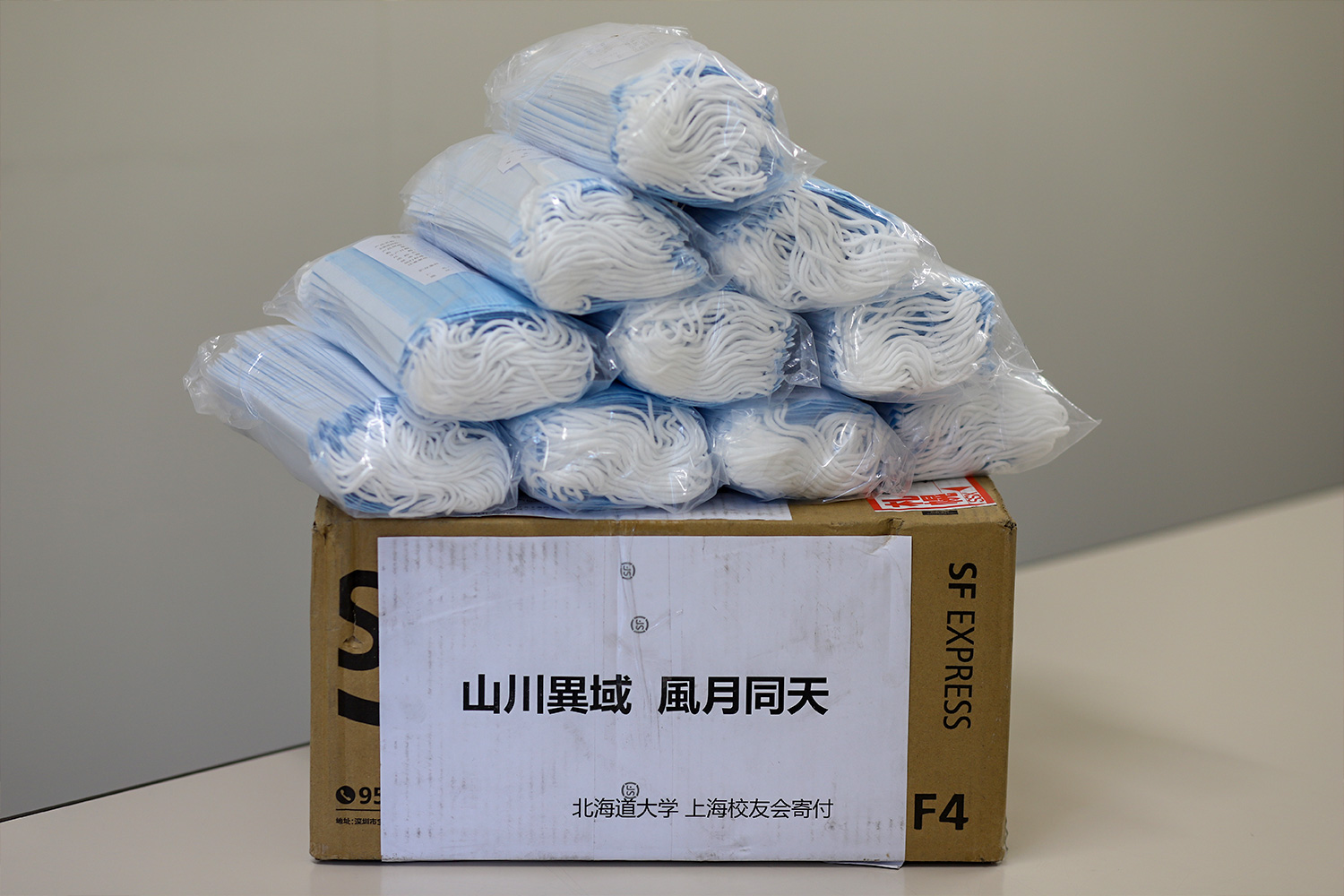 Mr. Xianlong Li who lives in Shanghai called for fund-raising to buy and send medical masks to HU. "When I heard the declaration for the state of emergency by Hokkaido Governor Suzuki, I strongly felt that we should do something to help our alma mater," HUP Li said.
HUP Li immediately started calling alumni in China including HUP Xiaowei Zhao (President, Hong Zhi Ye Educational Information Consulting (Shenyang) Co., Ltd.) to begin the fund-raising. In just 4 days, 45 people including not only alumni but also their family members living in China including Shanghai, Shenyang, and even Tokyo/Yokohama in Japan donated.
In total, 6,000 medical masks were purchased and sent in 11 small packages in accordance with the limitations surrounding shipping medical masks abroad.
The General Affairs Division of HU distributed the shipments to divisions at both the Sapporo and Hakodate campuses which are organizing meetings for the new students coming this May.