Dr. Charles S. Vairappan awarded Top Research Scientist Malaysia 2020 (December 2020)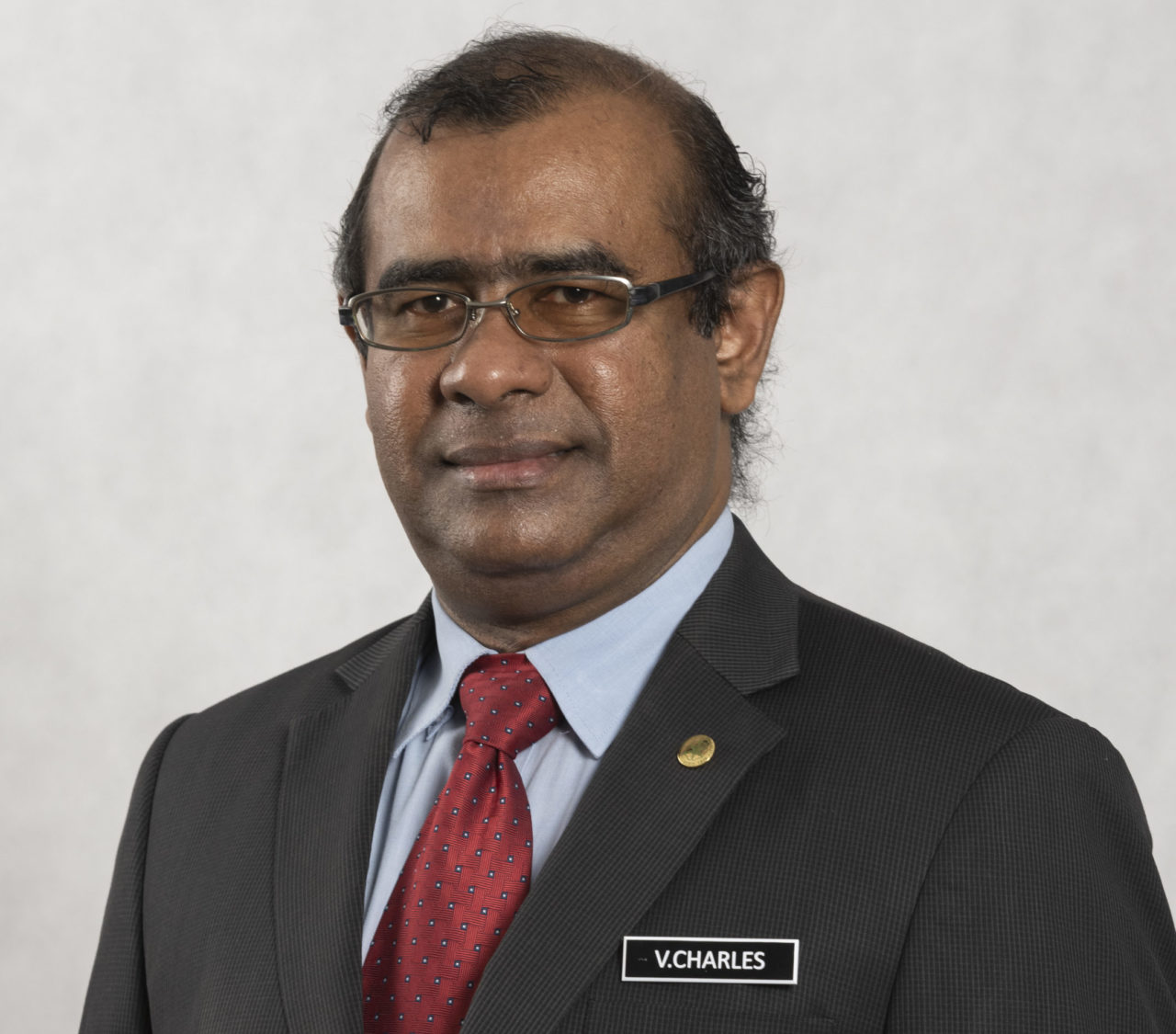 Dr. Charles S. Vairappan, Professor of Natural Products Chemistry, Institute for Tropical Biology and Conservation, Universiti Malaysia Sabah, received Top Research Scientist Malaysia 2020.
Dr. Vairappan received his Ph.D. degree from the Graduate School of Environmental Earth Science at Hokkaido University in 2001, and has since been actively engaging in collaborative research with the school. In 2017, he was appointed Hokkaido University Ambassador to support its international research and educational activities and help expand its global community.
The award given by the Academy of Sciences Malaysia, is for researchers who have contributed to the promotion of a culture of excellence in science, technology and innovation (STI). Launched in 2012, the award aims to identify outstanding research scientists in Malaysia. This year, the award honors top 30 outstanding scientists with excellent achievements in STI and for their national and international recognition in their respective fields of expertise.
His carrier in University Malaysia Sabah began in April 2001, upon graduation with a Ph.D. degree (Chemical Ecology, Natural Products Chemistry) from Hokkaido University. During his doctoral training under Dr. Minoru Suzuki, he was trained in the Japanese work ethics and frontier spirit of the old-school Hokkaido University values. The experiences he gained staying in Keiteki-Ryo and conducting research in the wonderful four seasons climate in Hokkaido University, was overwhelming. As he graduated in the spring of 2001, he embarked into research and teaching in the area of Marine Natural Products Chemistry in University Malaysia Sabah with the effervescence and un-waiving commitment that he was nurtured in Japan. He continued his collaborations with friends in Hokkaido University. His collaborations with friends like Dr. Tatsufumi Okino (Faculty of Environmental Earth Science), Dr. Tsuyoshi Abe (Hokkaido University Museum) and Dr. Futoshi Nakamura (Faculty of Agriculture) from Hokkaido University strengthen his research horizon and networking. In addition, he was developed further collaborations with Dr. Shigeki Matsunaga (Faculty of Agriculture, The University of Tokyo), Dr. Toshiyuki Hamada (Faculty of Science, Kagoshima University), and Dr. Kenji Sakai (Faculty of Agriculture, Kyushu University) in various other disciplines of natural products chemistry. Researches and friends from Japanese universities were the vital pillars that supported his growth in research. Education and cultural values that he received in Hokkaido University has paved his personal philosophy, research outlook and perseverance to be ambitious to follow our university motto, "Boys Be Ambitious".