Dr. Charles S. Vairappan awarded the Japanese Foreign Minister's Commendations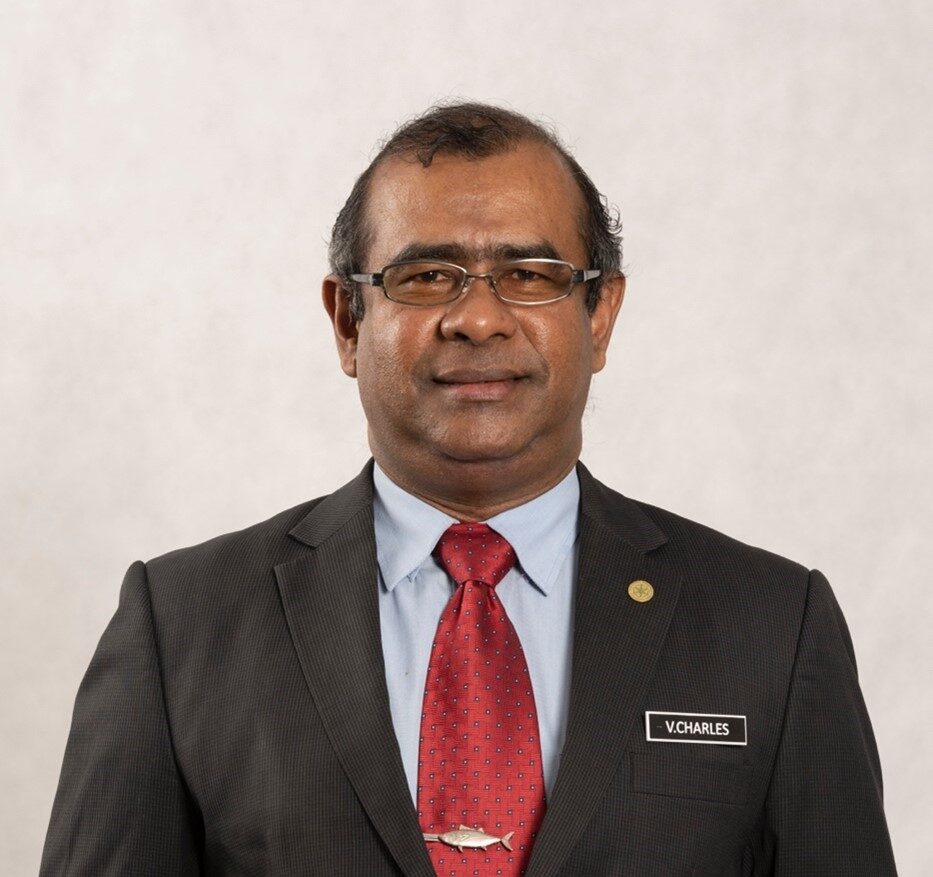 Dr. Charles S. Vairappan, Professor of Natural Products Chemistry, Institute for Tropical Biology and Conservation, Universiti Malaysia Sabah, was awarded the Japanese Foreign Minister's Commendations for FY 2021.
Dr. Vairappan received his Ph.D. degree from the Graduate School of Environmental Earth Science at Hokkaido University in 2001 and has since been actively engaging in collaborative research with the University. In 2017, he was appointed Hokkaido University Ambassador to support the University's international research and educational activities and help expand its global community.
The Japanese Foreign Minister's Commendation aims to recognize and honor individuals and organizations that have made a tremendous contribution to promote amity between Japan and other countries.
After receiving his doctoral training under Professor Minoru Suzuki of Hokkaido University, Dr. Vairappan started his academic career in the field of marine natural products chemistry at the Universiti Malaysia Sabah in the spring of 2001. He soon developed a number of collaborations with colleagues and students in various disciplines at Hokkaido University to advance research and education in the field. He accepts students from Hokkaido University in his laboratory in Malaysia to nurture collaboration and friendship between the two institutions. "Education and cultural values I received at Hokkaido University have been the pillar of my philosophy, research outlook, and ambition. Collaboration with Japanese colleagues is vital for the growth in my research," says Dr. Vairappan.
Dr. Vairappan also serves other universities in Japan and has contributed to joint research projects with Japanese institutions such as the Science and Technology Research Partnership for Sustainable Development (SATREPS) project and the JICA Third Country Training Program (TCTP).
Dr. Vairappan shared his message upon receiving the award.
The quest of new knowledge in science and research was enhanced through active exchange of ideas, information, and assistance between colleagues of similar interest in Hokkaido University, The University of Tokyo, Kagoshima University, Kyushu University and Rakuno Gakuen University, in Japan. Basic values enshrined in the Japanese education system enhanced my understanding in the importance of research philosophy and academic outlook in my journey to acquire scientific knowledge in Chemical Ecology (Natural Products Chemistry) as a research professor. I was able to do these in the last 20 years of my academic career upon completing my studies at Hokkaido University.
Hokkaido University's motto "Boys Be Ambitious" is very meaningful and it always reminded me the struggle of early academics in Hokkaido University. Hokkaido University's history motivated me to "Strive for Excellence" and I will continue to strive as we struggle in our effort to educate our next generation in values and knowledge. I was fortunate to be able to train some young Japanese post-graduate students and post-doctoral candidates at my laboratory in Sabah (Borneo), it gave me a sense of satisfaction in sharing the knowledge that my early Japanese professors shared with me during my student days in Hokkaido University.
Programs initiated by Japanese International Corporation Agency (JICA) gave me an ideal platform to further enhance these initiatives via SATREPS and TCTP projects, with Japanese institutions and other developing countries, respectively. Initiatives to enhance biodiversity conservation values among high school students were supported by students from Keisei Super Science High School (Sapporo) and All St Secondary School (Sabah).
Last year, Dr. Vairappan was awarded the Top Research Scientist Malaysia 2020 in recognition of his contribution to the promotion of a culture of excellence in science, technology, and innovation.  Visit this page to read the article on the achievement.