HU Ambassador wins the 2017 Volvo Environmental Prize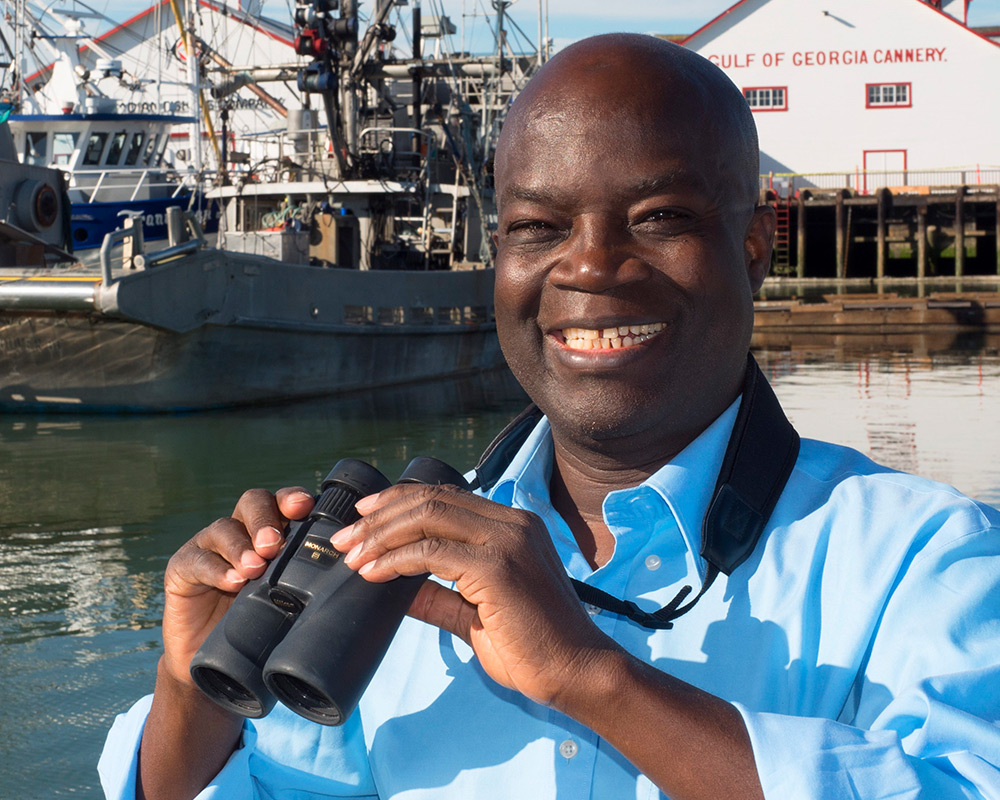 Professor Rashid Sumaila, Director of the Fisheries Economics Research Unit at the University of British Columbia in Canada, and Hokkaido University Ambassador, received the 2017 Volvo Environmental Prize on November 29thfor his research and contributions protecting the oceans and its marine life.
The Volvo Environmental Prize is one of the scientific world's most respected prizes for environmental and sustainability studies. The prize foundation is based in Sweden, where one internationally renowned scientist is selected each year for their efforts or discoveries towards the betterment of the environment.
Professor Sumaila's research concentrates on restoring the sustainability of the oceans. Once seen as an infinite supply of resources, the oceans have been experiencing a decrease in biological diversity due to overfishing, overexploitation, and pollution, and Professor Sumaila has taken up the cause to improve this situation.
An example of this can be seen in an interview run by the prize foundation, where it was stated that Professor Sumaila and his team found there is around 50% more fish being caught than reported. To address this, Professor Sumaila has proposed a fishing ban across the high seas, which cover roughly two-thirds of the ocean. He has also called for people to more carefully consider how subsidies are being spent and whether they are contributing to the overexploitation of the ocean's resources.
His proposal to ban fishing in the high seas, initially seen as extreme, has gained international attention. His ideas have been presented at the United Nations, the Global Ocean Commission, and the American Association for the Advancement of Sciences.
More information about the Volvo Environmental Prize and Laureate Rashid Sumaila can be found on their website here.