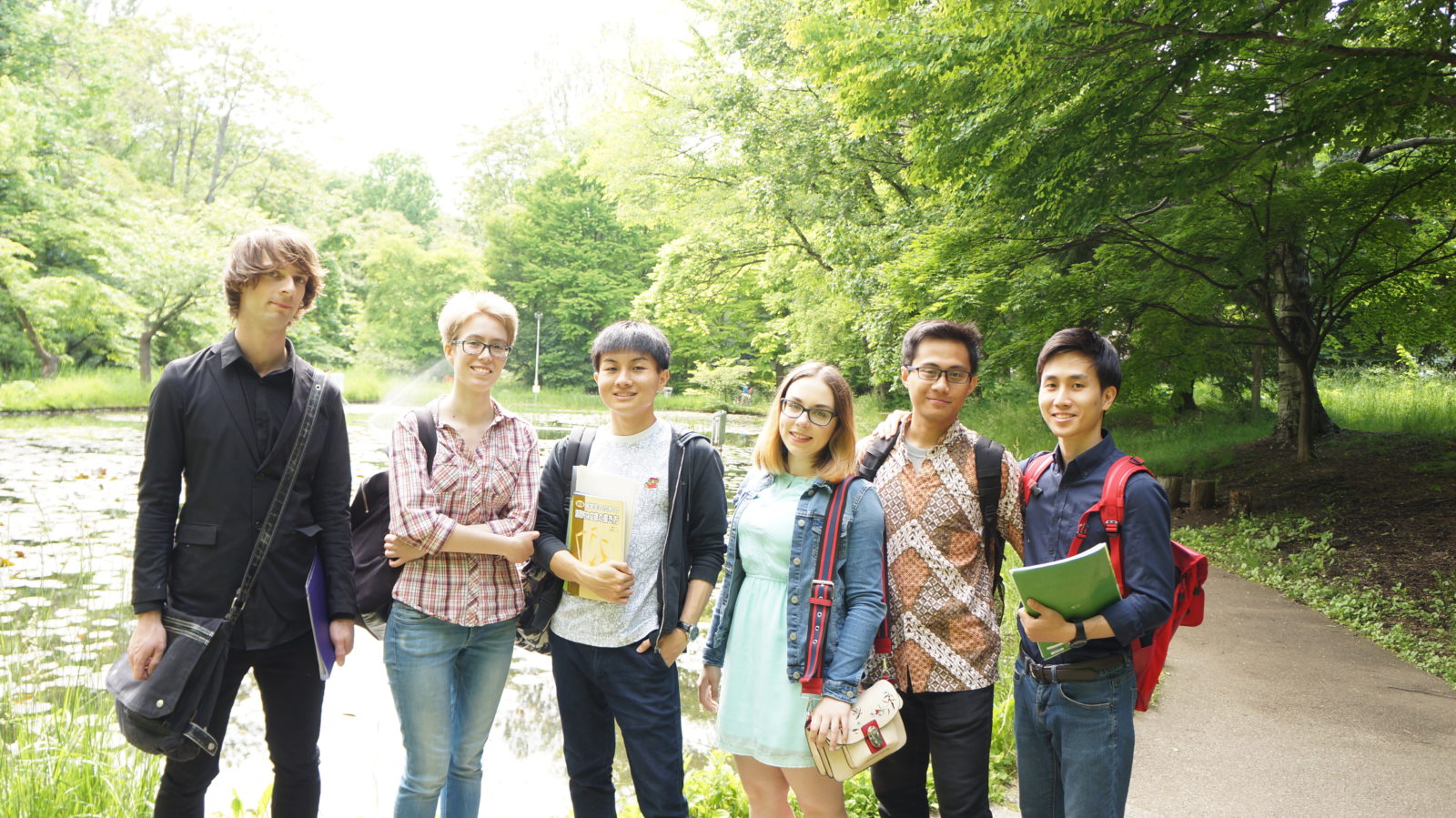 The Japanese Language and Culture Studies Program (JLCSP) is a 'junior year abroad' type program for undergraduate students majoring in Japanese language and culture. Each year international students from our partner universities and government-sponsored students come to Japan to take this enriching program. The JLCSP is renowned nationwide and provides classes of varying levels of difficulty (intermediate to advanced) to students of the Japanese language. You can also choose courses from our English curriculum or courses from the standard curriculum taken by Japanese students. Also,Hokkaido University's Sapporo campus is commonly thought of as the most beautiful campus in Japan.
Come and make your future in this wonderful environment together with other international and Japanese students!
Objectives of the Program:
To improve the students' Japanese language proficiency so that they may interact with Japanese speakers and conduct research in Japanese.
To help students acquire a basic understanding of Japanese linguistics.
To give students a deeper understanding of Japanese language and culture.
Outline of Program:
The program consists of two types of courses: courses in Japanese language and courses in Japanese linguistics, culture and society.
Program Length:
One year: Late September 2018 – Mid-August 2019
Half year: Late September 2018 – Mid-February 2019, Early April 2019 – August 2019
Entry Requirements:
Applicants must be a Japanese language and/or culture major enrolled in an undergraduate degree course at a partner university of Hokkaido University. First-year students are not eligible to apply.
Applicants should have N3 (or higher) on the Japanese Language Proficiency Test (JLPT) or the equivalent at the time of application. Specifically, applicants should know 500 or more kanji and be able to understand conversation spoken at a natural speed. They should also be able to read and write simple sentences. Any students who are found to have inadequate language skills after arrival will not be able to complete the course.
Applicants must possess a good academic record at the university level.
Applicants must be between 18 and 29 years of age on April 1, 2018.
Conditions for Completion:
A certificate of completion will be given to students who satisfactorily earn 20 credits (10 credits for the half year program) or more throughout the period of the program.
Here are detailed JLCSP Application Guidelines 2018-2019 and 【MEXT】Hokkaido University JLCSP Guidelines for your reference.
Where to apply:
The application form for the next intake is available now. Please submit the application form and any additional documents to the office responsible for student exchanges at your university. Application documents must not be sent directly to Hokkaido University. The deadlines for submission are as follows:
One year: February 16th, 2018
Half-year (2018 Fall Semester): February 16th, 2018
Half-year (2019 Spring Semester): October 31st, 2018
Half-Year (2019 Spring Semester) applicants should submit their applications in October, not February.
Number of students accepted:
One year: 40
Half year: 20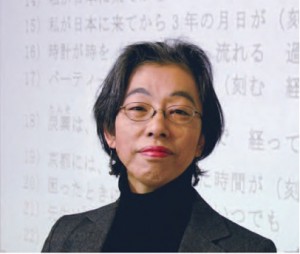 Course Coordinator:   Yoshiko Kobayashi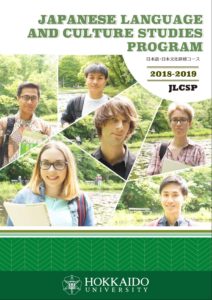 (click to get PDF)