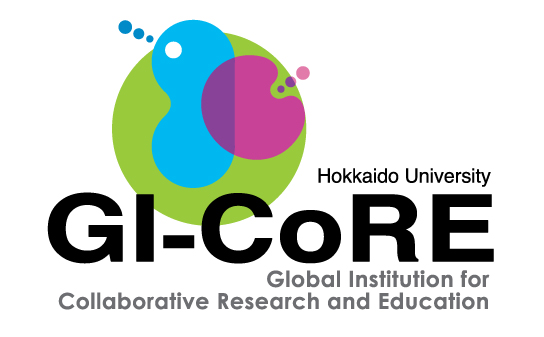 The Global Institution for Collaborative Research and Education (GI-CoRE) was formed as a faculty organization under the direct control of the President that brings together world-class teaching staff from around the world to conduct collaborative research with University scholars. Aims include promotion and support of international collaborative research and promotion of education that leverages the University's strengths and distinctive features.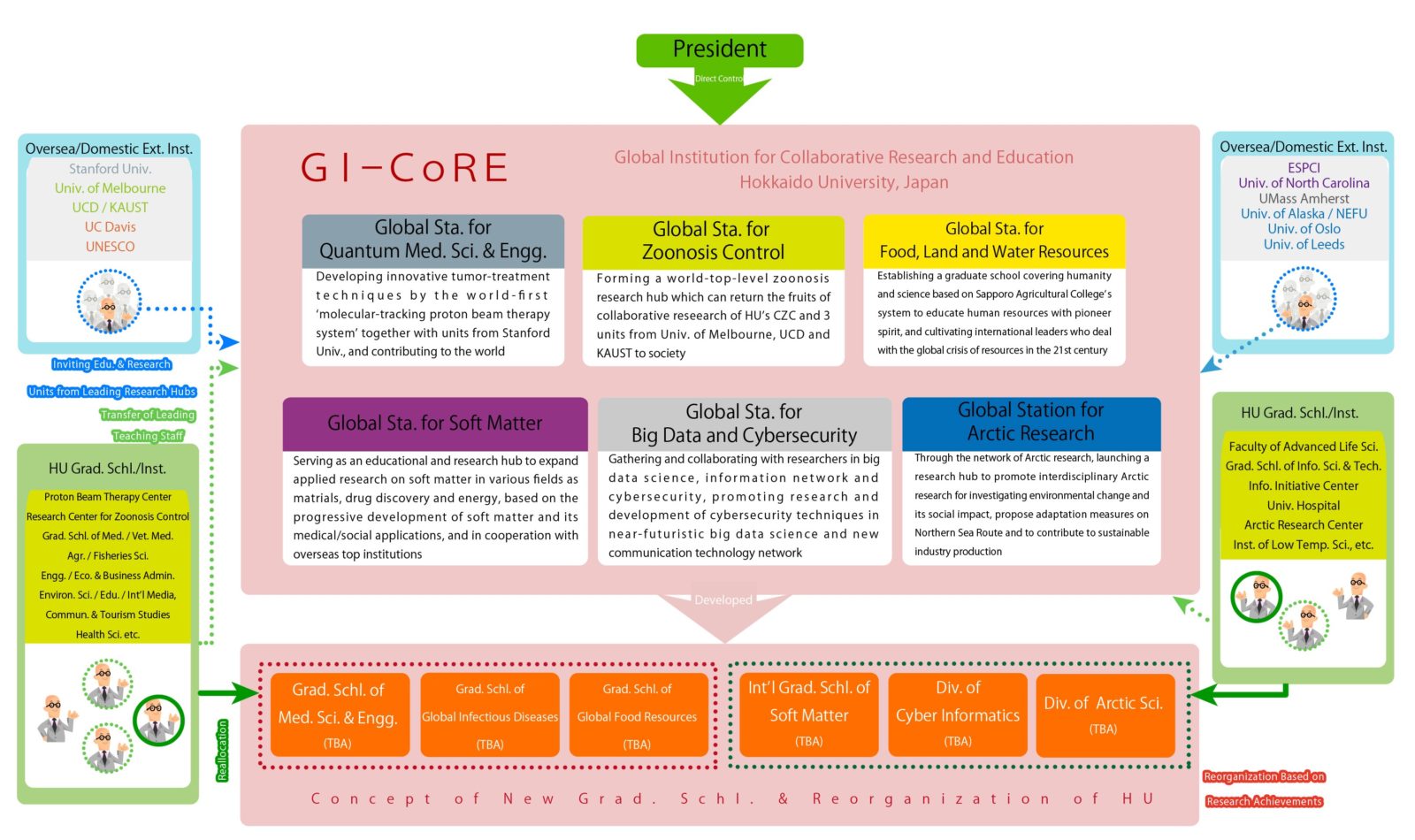 (click to enlarge)
GSQ, based at the Proton Beam Therapy Center, facilitates innovative collaborative studies in radiation oncology, radiation biology and medical physics.  Serving as an international research hub, GSQ develops world-leading low-invasion, high-precision radiotherapy and conducts creative medical research for tumor treatment without recurrence in collaboration with the Radiation Oncology Department, School of Medicine at Stanford University.
GSZ forms a consortium to promote research and education on zoonosis control with the University of Melbourne, University College Dublin and King Abdullah University of Science and Technology (KAUST), and conducts research for diagnosis, disease prevention and treatment.
GSF was inaugurated in preparation for the establishment of the Graduate School of Global Food Resources, which offers interdisciplinary education beyond the conventional frames of humanities and sciences in cooperation with top-ranked researchers from national and international institutions.  This graduate school, which provides a Wandervogel-onsite experimental education, nurtures international leaders who will confront the global crisis of food, land and water resources in the 21st century.
GSS was established to further the progressive development of soft matter, which contributes to solve social problems such as aging, environmental pollution and lack of resources.  Serving as an international research hub, in collaboration with ESPCI Paris Tech, University of North Carolina at Chapel Hill and so forth, GSS aims to expand the world-leading fundamental scientific research of soft matter, innovative soft materials discovery and its medical applications.
GSB was launched as an interdisciplinary research hub to cover big data, information network, and cybersecurity promoting international collaborative research with the University of Massachusetts Amherst (UMass Amherst).  This global station will also be a base to establish a new graduate-level course, Division of Cyber Informatics, and foster 'IT top-gun' human resources who can actively and globally work on information-oriented society.
Global Station for Arctic Research (GSA)
GSA was launched as a research hub to promote interdisciplinary Arctic research and expand international research network, based on close connections with University of Alaska, North-Eastern Federal University, University of Oslo and University of Leeds. GSA will utilize the research outcomes on climate and environmental change in the Arctic to create sustainable industries and foster human resources. (website is under construction)