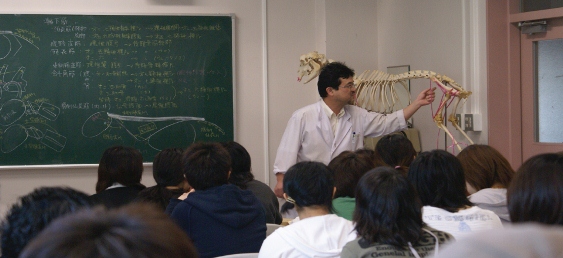 The mission of the Graduate School of Veterinary Medicine and the School of Veterinary Medicine is to help students become veterinarians with creative minds and well-rounded characters who understand what is expected of veterinary medicine in society and have a scientific and analytic frame of mind. We also aim to cultivate students into veterinary experts who use sophisticated knowledge and technical skills in veterinary medicine to meet social needs in Japan and abroad. We offer small-group education programs so that students can acquire a broad range of professional knowledge and skills to deal with animal diseases.
For more information, visit their homepage here.
Wondering how to apply as a new student? Please go here.