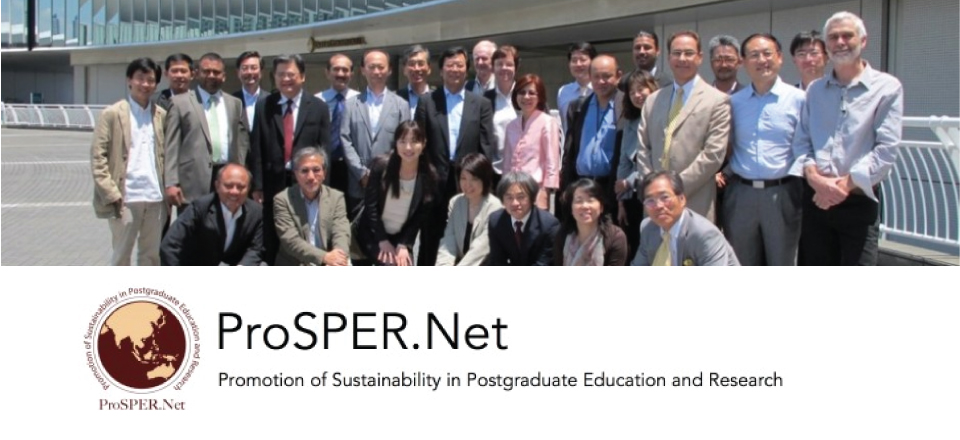 The Promotion of Sustainability in Postgraduate Education and Research Network (ProSPER.Net) is an alliance of leading universities in the Asia-Pacific region that are committed to integrating the topic of sustainable development into the curricula of graduate courses.
Hokkaido University has been deeply engaged in the consortium as one of its 11 founding members since 2007, one year before its formal inauguration. The inaugural meeting was held at Hokkaido University in June, 2008, in conjunction with the G8 Hokkaido Toyako Summit and the 1st Sustainability Weeks. Membership of ProSPER.Net has grown since that time, now comprising 28 institutions.
Take a look at their website here for detailed information.
SUSTAIN was proposed by Hokkaido University in June, 2009, as a part of ProSPER.Net. The project is a tool developed to help higher education institutions in the Asia Pacific region enhance their Education for Sustainable Development (ESD). The project was first established under the name Alternative University Appraisal (AUA) since it was created to develop alternative ESD assessment methods to those already in place. Since SUSTAIN is now in its final stage, it is expected to be released as an open source tool in the near future.
Visit SUSTAIN's website here for more information.