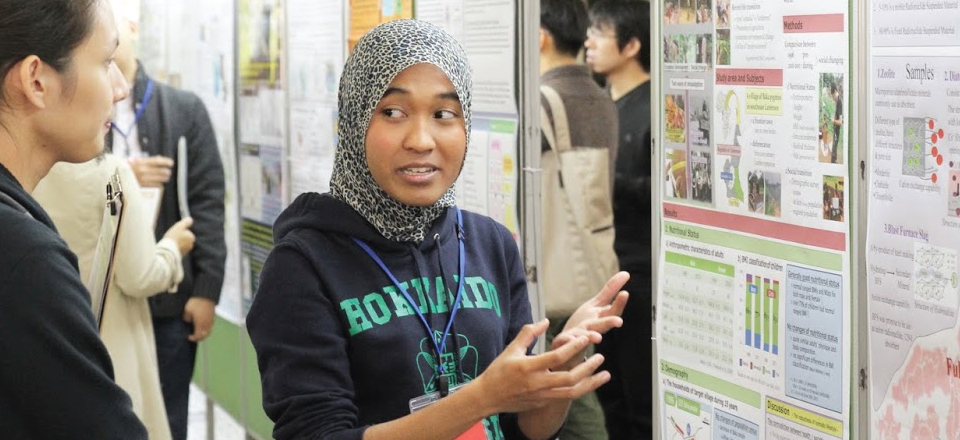 Sustainability Weeks (SW) is a campaign hosted by Hokkaido University with the aim of promoting research and education to help create a sustainable society. The first such session was organized in 2007, and it has since been held every year since then. SW brings together the entire university, calling for the involvement of almost all academic departments at the university.
The event gathers more than 6,000 researchers, educators, students, and citizens from home and abroad during the two weeks of SW to share and discuss the latest scientific knowledge. These discussions take place in the form of symposiums, workshops and various exhibitions which enables the participants to identify the next steps which need to be taken toward a better future.
GiFT (the Global Issues Forum for Tomorrow) was created in 2011 to mark the fifth anniversary of the Sustainability Weeks program. It is an internet forum for individuals who are working to address the number of global challenges hindering the realization of a sustainable society. It also allows young HU researchers to share the outcomes of their work with undergraduate and graduate students. Having a deeper knowledge of such research can also help students choose a field of specialization, encourages them to participate in collaborations, and to help resolve contemporary problems in today's society.
In 2012, four young researchers from HU spoke on the theme of "A Future Society Offering Peace of Mind for All." They shared information on their latest research achievements and spoke (in English) on their approaches to resolve issues related to water, disease, food and gender inequality. This is just one example of the types of events that take place under GiFT.
For more information (e.g. event details), please refer the SW website here.