University News | October 27, 2015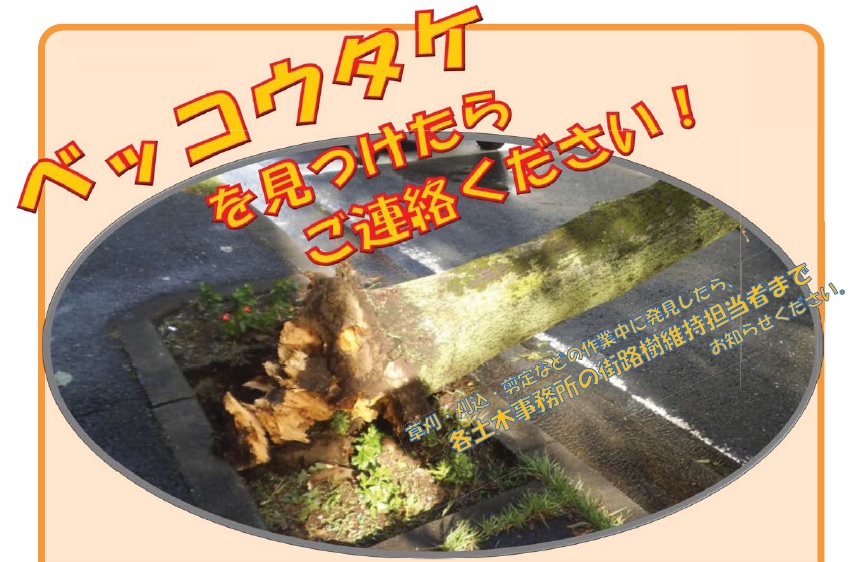 Recently there have been several campus trees blown down by gales and damaging houses nearby.
These trees often appear healthy, but are actually weakened by the parasitic fungi, Perenniporia fraxinea (Bull.) Ryvarden which causes them to rot and fall.
For everyone's safety, if you see this fungi on and around campus, please contact the office below, and they will confirm the mushroom's variety.
For more details, Click to get the PDF.
Contact them (in Japanese):
Environ. Conservation Sec., Sustainable Campus Promotion Div.,
Facilities Dept.  Ext. # 2137 (Mr. Higashi)
E-mail: h-kankyo@facility.hokudai.ac.jp