Research Highlight | January 28, 2021
This article is an excerpt from the research magazine "Tackling Global Issues vol.3 Fighting the menace of zoonosis." Click here to see the table of contents.
Hokkaido University alumna Dr. Lesa Thompson is a Regional Project Officer at the World Organisation for Animal Health (OIE), Regional Representation for Asia and the Pacific (RRAP) office in Tokyo. Here, she talks about the OIE, Hokkaido University's Research Center for Zoonosis Control and her days as a student at the Graduate School of Veterinary Science.
I first met some students and professors from Hokkaido University's Faculty of Veterinary Medicine who were visiting the Royal (Dick) School of Veterinary Studies at the University of Edinburgh. When I found out that their One Health PhD course was open to international applicants, I applied. During my course, I did two internships. One of them was with the OIE RRAP office, where I now work full-time.
The OIE is an intergovernmental organization responsible for improving animal health worldwide. It recognizes the growing importance of zoonotic animal pathogens because, often, animals are biosensors for human disease and zoonoses. The OIE also works with the Food and Agricultural Organization of the United Nations (FAO) and World Health Organization (WHO) against jointly identified priorities: rabies, zoonotic influenza and antimicrobial resistance.
As a member of the One Health team at the OIE RRAP, my main role is implementing various activities to support OIE Members under the One Health concept, and to support them in collaboration with our partner organizations. These activities include regional and in-country workshops and seminars, for example, hands-on training of laboratory procedures in collaboration with our Reference Laboratory experts, or workshops to establish multi-sectoral coordination mechanisms.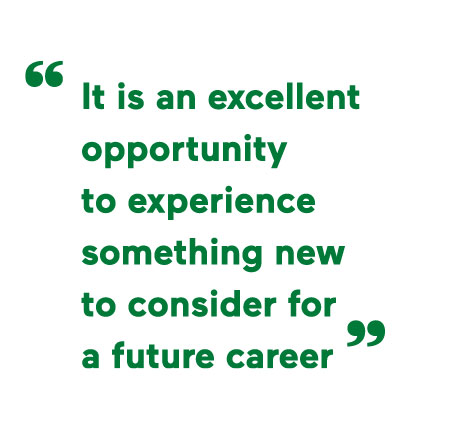 The OIE has a global network of 263 Reference Laboratories covering 110 diseases or scientific topics in 37 countries. Hokkaido University's Research Center for Zoonosis Control (CZC) is an OIE Reference Laboratory for highly pathogenic avian influenza and low pathogenic avian influenza (poultry); it is also a WHO Collaborating Centre for Zoonoses Control. The center is responsible for providing high quality disease diagnostic services as global references to all Member countries of the OIE. The OIE expert at CZC should provide expert advice on topics linked to diagnosis and control of the disease for which the Reference Laboratory is responsible.
Regarding veterinary education, I am also involved in the OIE support of Twinning Projects between Veterinary Education Establishments to improve the quality of veterinary graduates. Recently, a project was completed between Hokkaido University and the Mongolian University of Life Sciences, and there is an ongoing project between the University of Tokyo and the Royal University of Agriculture in Cambodia.
For current students at Hokkaido University, I would recommend that if you have the opportunity to do an internship, think carefully about your placement. It's an excellent opportunity to experience something new to consider for a future career, and it might also help you gain the experience you need to get the job!
Click here to see the table of contents.