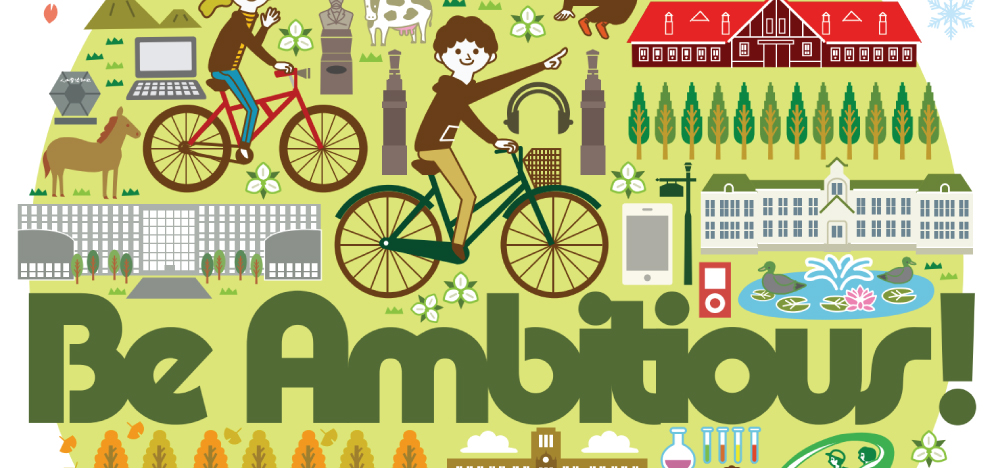 Wondering how to apply to our University? Or what subjects are available in each faculty?
How about learning more about what it is like to live in Hokkaido? This brochure, playfully designed by a local graphic artist answers these questions and more.
Take a look!
English Version                                                                  Japanese Version
Requests for printed material should be addressed to pr@oia.hokudai.ac.