Dr. Akihito Ikushima
Dentist, General Manager of the Mikuni Dental Clinic Hanoi Corporation, Chairperson of the Hokkaido University Hanoi Elm Association, appointed as a Hokkaido University Ambassador in November 2018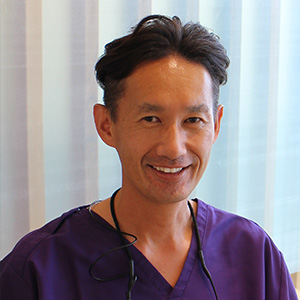 When I received an offer to become a Hokkaido University Ambassador, I was amazed at how far Hokkaido University (HU) had expanded its overseas alumni network. At first, I was of two minds about accepting the offer, because I'd played only a coordinating role for a local alumni association. When I learned about the university's commitment to its globalization, however, I thought it would be an honor to serve as an ambassador to help my alma mater fulfill its commitment.
I'm from Sapporo and I've known about HU since childhood, and I'd dreamed of going to university there. Looking back, I can find only good memories from my college days, partly because my generation benefited from the economic bubble. The vast, verdant campus is the best place I could ever hope to be in Sapporo and the place I never fail to visit when I temporarily return to my home country.
After graduating from HU, I joined the Japan Voluntary Dental Organization (JAVDO) and visited Vietnam three times to provide free dental services while working for a Hokkaido company. Through this experience, I formed an attachment to Hanoi, the capital of Vietnam, which ultimately led me to take up the position of representative among the inaugurating members of Mikuni Dental Clinic Hanoi in 2015. Since 2018, I've also served as an instructor at Tra Vinh University, a public university in Vietnam.
As a Hokkaido University Ambassador, I've been helping with the university's international promotional activities by forwarding e-mail newsletters to Hanoi Elm Association members, distributing promotional brochures that arrive by post, and by explaining the university's globalization at get-togethers of the association. As was the case before I became a Hokkaido University Ambassador, I also give send-off parties for Vietnamese students going to HU and hold welcome parties for Japanese HU students visiting Hanoi for internships, study-abroad programs, and the like.
There's a world of difference between Hanoi and Sapporo. While the average age of Japanese citizens is 46, the highest in the world, that of Vietnam is 30. It's a country whose cities overflow with young people and give everyone a sense of vitality. Cities are flooded with motorbikes, with noise from horns sounding through the streets all the time, and the skies are always hazy from pollution. Even so, Vietnam is a pleasant place to live, because it's warm year-round and has no pollen, the cause of hay fever.
In July 2019, the Hokkaido University ASEAN Office in Hanoi opened at a joint office with the Vietnam National University, Hanoi–University of Science (VNU-HUS). With the establishment of a point of contact nearby, HU has greater potential for engaging in activities in aide range of fields.
HU alumni in Vietnam are happy to welcome visitors from Japan. I believe that in-person exchanges with HU representatives will enable local alumni to better understand the university's initiatives for internationalization and their present situation, which in turn helps establish a local structure for cooperation with HU's international programs. If a Vietnamese Alumni Association is founded, local alumni will work closely with the Hokkaido University Elm Alumni Association, not to mention the Hanoi Elm Association, to provide opportunities for Japanese and Vietnamese people to do business together. The breadth of their activities will further expand if they have information about Vietnamese students enrolled at HU.
幾島 章仁 氏
歯科医師・ハノイ三国歯科ベトナム代表、ハノイエルム会長、2018年11月北海道大学アンバサダー就任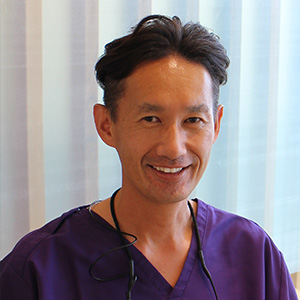 北海道大学アンバサダーの委嘱について初めて聞いたとき、北海道大学が同窓生ネットワークを海外にまで大きく広げつつあることに驚きました。現地の同窓会の取りまとめをしているだけの自分がアンバサダーになってよいものか正直迷いましたが、北海道大学のグローバル化推進についての説明を受け、名誉なことだと思い、引き受けることにしました。
 私は札幌出身で、子供の頃から北海道大学が身近にある環境で育ちました。憧れの北海道大学に入学したのはちょうどバブルの真っ只中で、学生時代は楽しかった思い出しかありません。広大な緑のキャンパスは札幌で一番好きな場所で、一時帰国した際は必ず訪問しています。
 北海道大学卒業後は道内で勤務するかたわら、特定非営利活動法人日本歯科ボランティア機構(JAVDO)に所属し、通算3回のベトナム歯科ボランティアに参加しました。この体験がきっかけとなり、ベトナム・ハノイに愛着を感じて、2015年から「ハノイ三国歯科」設立メンバー・ベトナム代表として赴任し、2018年からはベトナム国立チャービン大学の講師を務めています。
 北海道大学アンバサダー委嘱後は、ハノイエルム会のメンバーへメールマガジンを転送したり、国際郵便で届いた広報冊子を配布したり、懇親会で北海道大学のグローバル化について説明したりと、国際広報への協力活動を行っています。また、委嘱以前より、これから北海道大学へ出発するベトナム人留学生の壮行会を開催したり、海外インターンシップや短期留学プログラム等でハノイを訪れる日本人北大生の歓迎会を開催したりといった交流・支援を行っています。
 ハノイと札幌の間には共通点はほぼ感じません。平均年齢が46歳(世界最高齢)の日本に比べ、ベトナムは30歳と若い国なので、とにかく街に若者が溢れていて誰が見ても活気を感じることができます。いわゆるバイクの洪水状態でいつも騒々しく、大気汚染が進んでおり空はいつも霞んでいます。一方、1年を通じて暖かいこと、花粉症のアレルゲンとなるような花粉が飛んでいない点は過ごし易いと思います。
 2019年7月に北海道大学ASEANハノイオフィスが開設(ベトナム国家大学ハノイ校科学大学内)し、身近に北海道大学の窓口ができましたので、今後、色々な方面で活動の可能性が広がると思います。
 現地在住者にとって日本からの来客は嬉しいものです。北海道大学関係者が現地の同窓会と交流することで、北海道大学の国際化への取り組みと現状をよく理解してもらい、国際事業への協力体制を整えることができると思います。今後、ベトナム人同窓会が設立されれば、ハノイエルム会はもちろん校友会エルムとの交流が実現し、日本人とベトナム人の間でビジネス上の繋がりも作れます。また、現在在学中のベトナム人留学生の情報を把握できれば、更に活動の幅が広がっていくことでしょう。