Dr. Kenneth J. Ruoff
Professor, Director of the Center for Japanese Studies (CJS), Portland State University, appointed as a Hokkaido University Ambassador in July 2019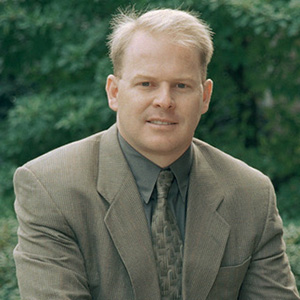 When I was offered the appointment of HU Ambassador, I remembered the amazing time that I spent at Hokkaido University as a joshu (research associate) and then kõshi (lecturer) in the Faculty of Law, from 1994-96. I also remembered in particular amazing Seijigaku kõza kenkyukai (Study Group for the Political Science Course), after which all of us would go to a local restaurant such as Tõhoku hanten (Chinese restaurant which is still in business in Sapporo) and continue the discussion while eating delicious food. When I was at Hokkaido University from 1994-1996 I was researching my Ph.D. dissertation which then became the book The People's Emperor: Democracy and the Japanese Monarchy, 1945-1995, a work that I suspect that some Hokkaido University alumni are familiar. There were numerous professors in the Faculty of Law who helped me with my research, but it was Professor Katsutoshi Takami in particular who spent hours and hours helping me understand various constitutional issues related to the emperor, for example constitutional interpretation about the status of the emperor, etc.
My overall impression of Hokkaido University's research programs and initiatives is world-class. Hokkaido University has long been the academic home of leading scientists such as Ukichiro Nakaya and leading social scientists such as the constitutional scholar Mutsuo Nakamura, and so many other scholars whose work enjoys a worldwide following. I just became an HU ambassador, but I very much want to deepen exchange programs between HU and Portland State University, not only student exchanges but faculty exchanges too.
The opening of the new Hokkaido University Portland Office is a fascinating new development to which we must give positive shape. I would imagine that HU's new Portland Office can play an important role in facilitating all sorts of collaborative projects that go far beyond Japanese Studies (my own field).
Like Sapporo, Portland is a genial city that enjoys a high quality of life. It also attracts a large number of tourists, but not to the extent that they become an annoyance. Like Sapporo does with Hokkaido, Portland enjoys, in terms of food, the incredible richesse of the Pacific Northwest. Portland is only one hour from the ocean and one hour from Mt. Hood*. So, in addition to Portland, one can easily enjoy all that the stunningly beautiful coast has to offer, or go to Mt. Hood for everything from hiking to skiing.
Please keep Hokkaido University the wonderful place that it is! What I mean by that is that it is important to maintain both the delightful physical environment that defines Hokkaido University, and the cultural environment, which when I was there was incredibly open, promoting a non-hierarchical pursuit of the truth, or at least multiple ways of interpreting any issue. What I enjoyed most of all about my time at the Faculty of Law is that at kenkyukai, graduate students felt as free as to ask questions of the speakers as did senior professors.
* Mt. Hood: A stratovolcano located 80km southeast of Portland. The highest peak in Oregon at an altitude of 3,429 m. There is the Timberline ski resort where is the only place you can enjoy skiing throughout the year.
ケネス・ルオフ 氏
ポートランド州立大学教授・同日本文化研究所長、2019年6月北海道大学アンバサダー就任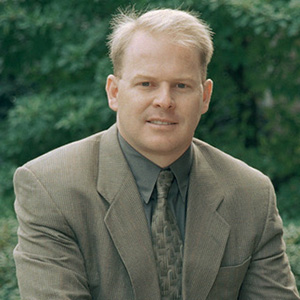 北海道大学アンバサダーへの着任を打診されたとき、1994~1996年に法学研究科の助手、そして講師として滞在した北海道大学での素晴らしい日々が思い出されました。特に政治学講座研究会は思い出深く、会の終了後は東北飯店(現在も営業中の中華料理店)で美味しい食事を摂りながらディスカッションを続けたことを思い出します。
 北海道大学滞在時、私は博士研究の真っ最中で、法学研究科の先生方はみな私を助けてくれました。なかでも高見勝利先生(北海道大学名誉教授)は、天皇の地位に関する解釈など、憲法上の論点について多くの時間を割いて私に説いてくれました。この研究は、後に拙著「国民の天皇―戦後日本の民主主義と天皇制」として出版されましたので、一部の方々はご存知かも知れません。
 北海道大学の研究活動は世界に通用するレベルだと感じています。世界初の人工雪結晶作成に成功した中谷宇吉郎のような一流の科学者や、中村睦男(北海道大学名誉教授、第16代北海道大学総長)のような一流の憲法学者、そして彼らに続く大勢の学者達の学究的な故郷であり続けてきたからです。私は北海道大学アンバサダーとして、北海道大学とポートランド州立大学間の学生交流だけでなく、学術交流をも深めていきたいと強く思います。2019年6月の北海道大学ポートランドオフィスの開設(ポートランド州立大学内)は、そういった交流の実現に向けた新たな展開です。このオフィスは、私の携わる日本研究のみならず、北海道大学―ポートランド州立大学間における、あらゆる共同プロジェクトにおいて重要な役割を果たすことでしょう。
 ところで、ポートランドは札幌同様、快適で質の高い生活を送ることができる都市です。たくさんの観光客が訪れますが、多過ぎるほどではありません。札幌で北海道の海の幸を楽しめるのと同じように、ポートランドでは太平洋北東部の素晴らしい海産物を楽しむことができます。加えて、ポートランドは太平洋岸からもフッド山*からも1時間しか離れていませんから、驚くほど美しい海岸線やハイキング、スキーなど、ありとあらゆる海と山の大自然やレジャーを楽しむことができます。
 最後に、北海道大学がずっと素晴らしい場所であることを祈ります。快適で美しいキャンパスに加え、かつて私が経験した自由で上下関係のない学術探求の伝統を守ることが重要です。私が法学研究科で過ごした中で最も楽しかったのは、研究会では大学院生であっても教授と同じくらい自由に質問できることだったのですから。
*フッド山: ポートランド市から東南東80kmの位置にある成層火山。標高3,429m、オレゴン州最高峰。北米で唯一、年間を通してスキーを楽しめるティンバーラインスキー場がある。