Dr. Viktor I. Korsunov
Head of the International Relations Department, Sakhalin State University, Chairperson of the Friends of Hokkaido University Association in Sakhalin State University, appointed as a Hokkaido University Ambassador in November 2018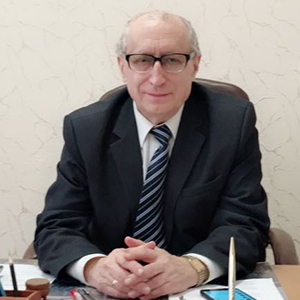 While I was not surprised when I was asked to become a HU Ambassador, I felt honored to become a HU Ambassador for two reasons: Hokkaido University is one of best higher education institutions in Japan, and the first international agreement of Sakhalin State University (SSU) on interuniversity cooperation was signed with Hokkaido University in 1989.
I have been involved in different joint projects with Hokkaido University for more than 25 years (the first agreement with Masanao Takeda was on 1989!), including RJE3 Program1. In addition, we also promote student and faculty exchange programs with HU such as HUSTEP2 and JLCSP3, which have been on the agenda for more than 20 years.
Regarding the new Moscow Office, I am sure it's a very good idea to establish a Hokkaido University Office there. Moscow is the capital of Russia and thus the center of university life in my country. Sakhalin State University is part of the all-Russian university system. I think that SSU as well as many other Russian universities will be able to join some new Japanese-Russian research projects and academic programs.
When I am in Sapporo, I spend any free time just walking in the street. I do like this city; its downtown, its architecture and parks, its underground. I think that Sapporo is the most beautiful city in Japan in all seasons. Although it is not my native town, I feel like home there. My native town Yuzhno-Sakhalinsk is much smaller. SSU is the only University in the Sakhalin region, quite different from Sapporo with its many universities. Still, Yuzhno-Sakhalinsk is a unique place for foreigners, as there are some places of interest like the beautiful, old Japanese building which houses the Sakhalin Regional Museum and the only museum of the kind in the world – the Literary and Art Museum of Anton Chekhov's Book "Sakhalin Island".
Overall, Hokkaido University has good reasons to be proud of its history, university campus, remarkably talented scholars, faculty, staff and students, and international cooperation. However, we should keep in mind that international cooperation based merely on economic and political agreements between the governments is not enough for mutual understanding between the communities or nations; it must be based on intellectual and moral solidarity of the peoples. The HU Ambassador and Partner program will surely lead us to new great achievements. Let's be ambitious together!
East Russia-Japan Expert Education Program. The RJE3 program is intended to develop the professional groups that play leading roles in the fields of sustainable environment, sustainable culture and sustainable development in the Far East and the Arctic Circle.
The Hokkaido University Short-Term Exchange P A "junior year abroad" type program designed to provide undergraduate students from affiliated universities with the opportunity to study at Hokkaido University
The Japanese Language and Culture Studies P A "junior year abroad" type program for undergraduate students majoring in Japanese language and culture from affiliated universities with the opportunity to study at Hokkaido University.
ヴィクトル・コルスノフ氏
サハリン国立総合大学国際関係局長、北海道大学サハリン校友会長、2018年11月北海道大学アンバサダー就任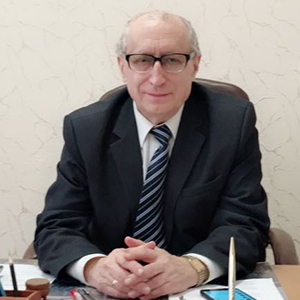 北海道大学アンバサダーになることを打診された時、驚きはしませんでしたが、2つの理由で大変光栄に感じました。北海道大学は日本で最も優れた高等教育機関の1つであり、また、1989年にサハリン国立総合大学(SSU)が初めて結んだ国際大学間協定が、北海道大学とのものだったからです。
私は25年以上にわたり、RJE-3*1をはじめとする北海道大学との多岐にわたる共同プロジェクトに関わってきました(最初は1989年の武田正直名誉教授との協定でした)。さらに、HUSTEP*2やJLCSP*3といった、学生や教職員の交流プログラムを20年以上にわたり推進してきました。
北海道大学がモスクワに事務所を設立することは、大変素晴らしいアイディアだと思います。モスクワはロシアの首都であり、ロシア全土の大学システムの中心であり、SSUもその一部だからです。今後、SSUや他の多くの大学が、北海道大学のみならず日本の大学や研究機関との共同研究や学術プログラムに参画していくことでしょう。 私は札幌にいる時、時間を見つけては街を散策します。この街の繁華街、建物、公園、地下街、その全てが好きなのです。札幌はどの季節においても日本で最も美しい街だと思います。私の出身地ではありませんが、故郷のようにすら感じます。
私の本当の故郷、ユジノサハリンスクは小さな街です。SSUはサハリンで唯一の大学であり、多くの大学がある札幌とは大きく違います。それでもユジノサハリンスクは海外の方々にとって魅力的な場所です。古く美しい日本建築(旧・樺太庁博物館)を利用した「サハリン州郷土博物館」や、世界でも類を見ない「チェーホフ『サハリン島』文芸博物館」が人々を惹きつけています。
北海道大学にとって、その歴史、キャンパス、優秀な学者、教職員、学生、国際性は、大きな誇りであるに違いありません。ただ、国際的な協力関係をさらに進めていくためには、政府間の経済的合意、政治的合意だけでは不十分です。人々の知的、道徳的な連帯に基づいた合意こそが必要不可欠です。この点において、北海道大学アンバサダー・パートナー制度は、私たちを大きな成功へと導いてくれることでしょう。共に大志を抱きましょう!
*1. 極東・北極圏の持続可能な環境・文化・開発を牽引する専門家育成プログラム(East Russia-JapanExpert Education Program)
*2. 北海道大学短期留学プログラム(The HokkaidoUniversity Short-Term Exchange Program)。英語による短期交換留学プログラム
*3. 日本語・日本文化研修プログラム(The JapaneseLanguage and Culture Studies Program)。日本語による短期交換留学プログラム