University News | March 03, 2023
This article was published in the Autumn 2022 issue of Litterae Populi. The full issue can be found here.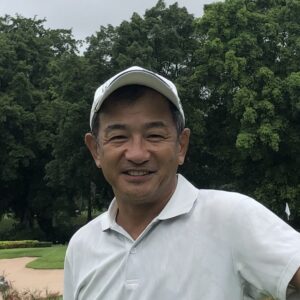 Mr. Toshihide Ano
President, Sojitz Automotive Group (Thailand) Co., Ltd. 
Chairperson, Hokkaido University Bangkok Alumni Association.
In 2019, I took over the presidency of the Hokkaido University Bangkok Alumni Association from Mr. Fujihara, my predecessor. At that time I was approached to become an Ambassador of the Hokkaido University Bangkok Alumni Association. I have helped organize get-togethers for Hokkaido University alumni in Thailand whenever they visited Thailand for international internships, and I have also accepted international internships at my workplace.
I have the impression that Hokkaido University is now making a wide range of international efforts, including programs such as Nitobe College, which aims to nurture internationally active human resources. We have received two internship students, both of whom have learnt a great deal in just two short weeks, but they have been able to absorb so much and have impressed us with their final presentations before returning home. I could not have imagined such a situation when I was a student.
I hope that when the situation of the COVID-19 pandemic improves and freedom of travel is restored, the students will come to Thailand again. I would like to help young students to have a good experience for the future.
During the COVID-19 pandemic, Thailand has taken enforcement measures such as placing business restrictions on restaurants and businesses involving customer service, but the ban on almost all business activities has been lifted since July of this year. However, Thai people are still wary of the coronavirus and seem to be taking precautionary steps such as wearing masks and avoiding the crowded areas. In addition, the meal delivery business by motorcycle has grown significantly in the COVID-19 era. This meal delivery service has become an established part of daily life, and even now that government restrictions have been eased, meal delivery services and other daily necessities are still very active.
The climate is very different between Bangkok and Sapporo. I am from Hokkaido and I long for a cold season. Bangkok is an urban city, so I can live in the same way as in Sapporo with little inconvenience. Thailand is a Buddhist country with many temples and Buddhism is deeply rooted in the lives of Thai people. Perhaps because of this, I feel that there is a strong sense of helping the weak and helping each other. Thailand is also blessed with an abundance of fruits. You can enjoy fruits such as mangoes at affordable prices that are unthinkable in Japan. In addition, there are many golf courses in the vicinity of Bangkok, which provide a place for exchange among Hokkaido University alumni.
I visited the Hokkaido University campus in 2018 for the first time in about 20 years and took a good look around. Naturally, it had changed a lot compared to my student years, but I was surprised to see that the trees in front of the Faculty of Agriculture had grown so thick that the whole view of the Faculty of Agriculture building was no longer visible from the main road. I would like to visit again if I have the chance.
This article was published in the Autumn 2022 issue of Litterae Populi. The full issue can be found here.