University News | October 30, 2023
Japan's professional baseball (NPB) draft was held in Tokyo on October 26, 2023. Taisei Miyazawa (Tokushima Indigo Socks), a former captain of the Hokkaido University's Baseball Club and a fourth-year student in the School of Law, was selected in the fifth round of the draft by the Saitama Seibu Lions.
This is the first time in Hokkaido University's history that a current student has been selected in the draft.
Congratulations to Miyazawa!
The following comments were originally given in Japanese, and have been translated into English by the PR&Communications Division.
Comments from Miyazawa
I am very excited upon having been selected. The four years I have spent in the University and the one-year experience in Tokushima have paid off. I will do my best to become an effective member of the first team as soon as possible. To all my juniors, be proud of being able to spend time on the wonderful campus of Hokkaido University, and enjoy your university life to the fullest. To the Baseball Club, congratulations on finishing third in the league. I believe that the Hokkaido University Baseball Club will surely make it to the national tournament. You will always have my support.
Comments from President Houkin
I would like to extend my sincere congratulations to Taisei Miyazawa, the first NPB draft pick from Hokkaido University. I learned that Miyazawa switched to pitching during his sophomore years in high school, and to pursue excellence in both academics and sports he chose Hokkaido University. At a university which upholds "All-Round Education" as its philosophy this is something of which we are very proud. I think it was a great challenge to balance studies with the goal of succeeding at national and professional levels. There is no doubt that the basic physical strength was the foundation of his success, but above all, I believe that his fortitude and extraordinary efforts led to success. I imagine that the spirit of "Be Ambitious" must have lent support to Miyazawa.
He has followed a distinctive path: after playing for the University's baseball club, he joined the independent league's Tokushima Indigo Socks after a tryout as a university student. He has further refined his pitching skills, reaching a velocity of 155 km/h. This fastball and a fork ball which boasts a high strikeout rate are said to be his weapons.
Professional baseball is a tough world where the chosen ones compete against each other. Saitama Seibu Lions, who selected Miyazawa, has top-level pitchers, so it will not be easy for him to make a name among these people. Nevertheless, I am confident that Miyazawa, who has worked hard all along the way, will soon make it to the firts team. I look forward to seeing Miyazawa on the mound at Es Con Field in Kitahiroshima, Hokkaido, in the near future. Once again congratulations on the NPB draft selection.
Comments from Coach Akino (Hokkaido University Baseball Club)
This is the first NPB draft for Hokkaido University, and I am very proud and happy as we worked together at the University's field until last year. Miyazawa has been a very disciplined and hard-working player since he was a member of the hardball team, and I believe that his one year in the independent league has developed himself.
It is a tough world, but I hope that he will improve himself further, show great pitching on the mound for the first team, and have his talents bloom.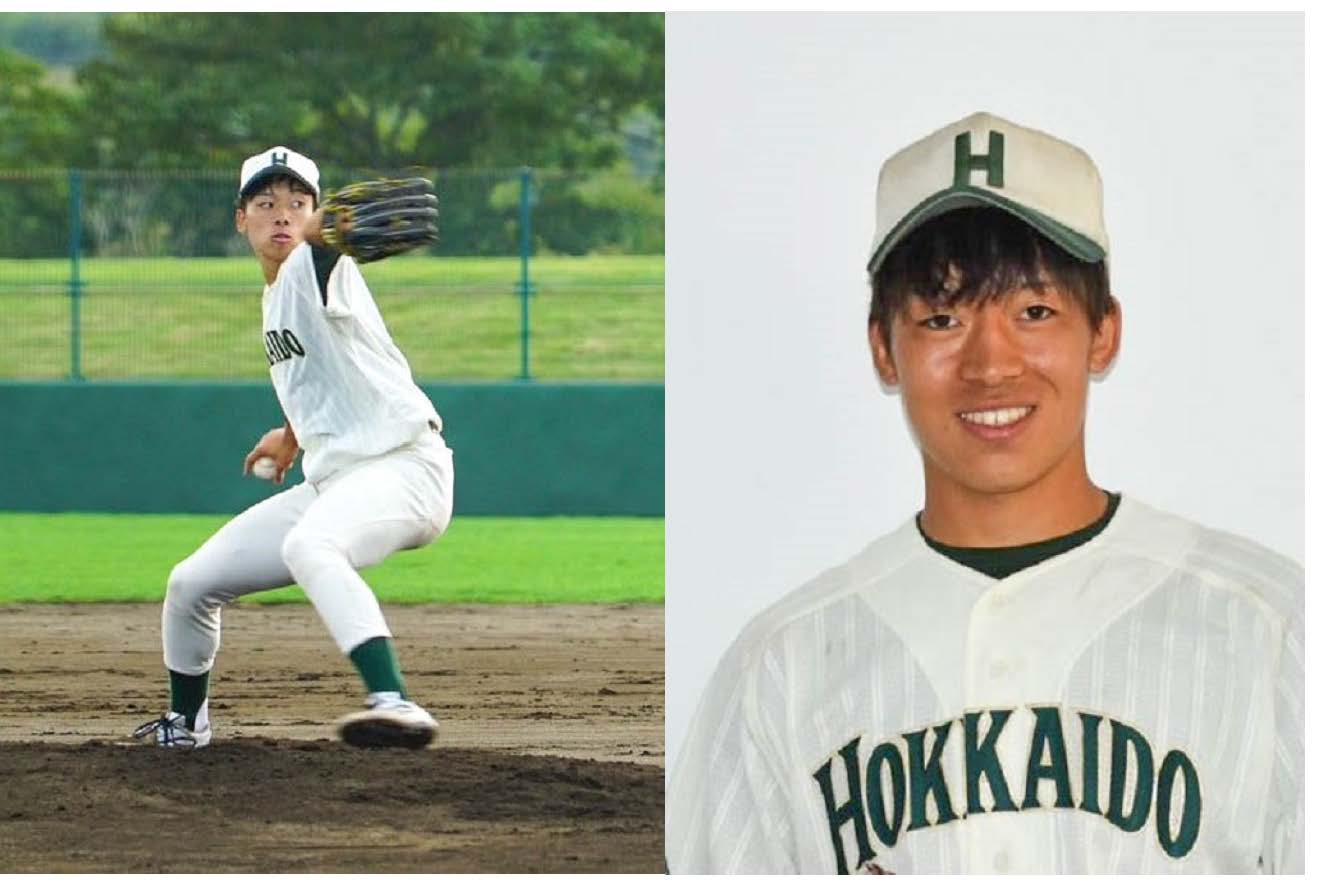 Taisei Miyazawa as a player of Hokkaido University Baseball Club
(Public Relations Division)