Research Press Release | February 16, 2023
Showa Denko and Nippon Steel, in cooperation with six national universities, ramps up development of separation/capture technology for low-concentration CO2 contained in industrial discharge gas. Early practical application of low-cost and energy-saving CO2 separation/capture technology will contribute to realizing a carbon neutral society.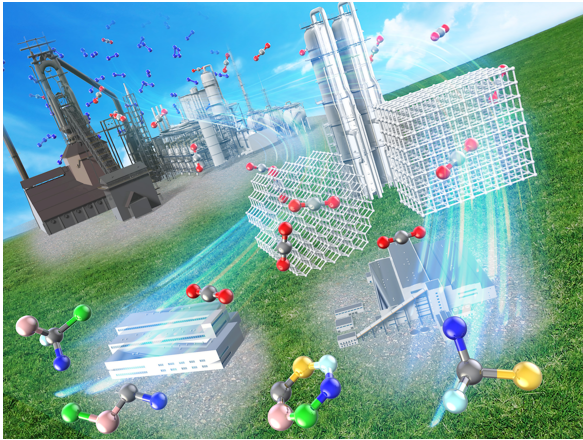 Showa Denko K.K. (President: Hidehito Takahashi), Nippon Steel Corporation (President: Eiji Hashimoto), and six national universities (Oita University, Osaka University, Kyoto University, Chiba University, Nagoya University, and Hokkaido University) have jointly formed a technology development project (hereafter referred to as this Project). Granted as one of the Green Innovation Fund Projects under the New Energy and Industrial Technology Development Organization (NEDO), this Project ramped up development activities in October 2022. This Project aims to separate/capture CO2 efficiently from low-pressure/low-concentration (atmospheric pressure; CO2 concentration: 10% or lower) discharge gas by using the technologies owned by these two companies and six universities. With the target of achieving an innovatively low cost of 2,000-yen level per ton, this technology is slated for social implementation in the late 2030s. Furthermore, SDK aims to establish a business model that reuses/sells captured CO2 as raw materials of chemical products.
The original press release from Nippon Steel is available here.
The press release may also be downloaded as a PDF file.