Finished
Jun

26

2023 ~ Jul

04

2023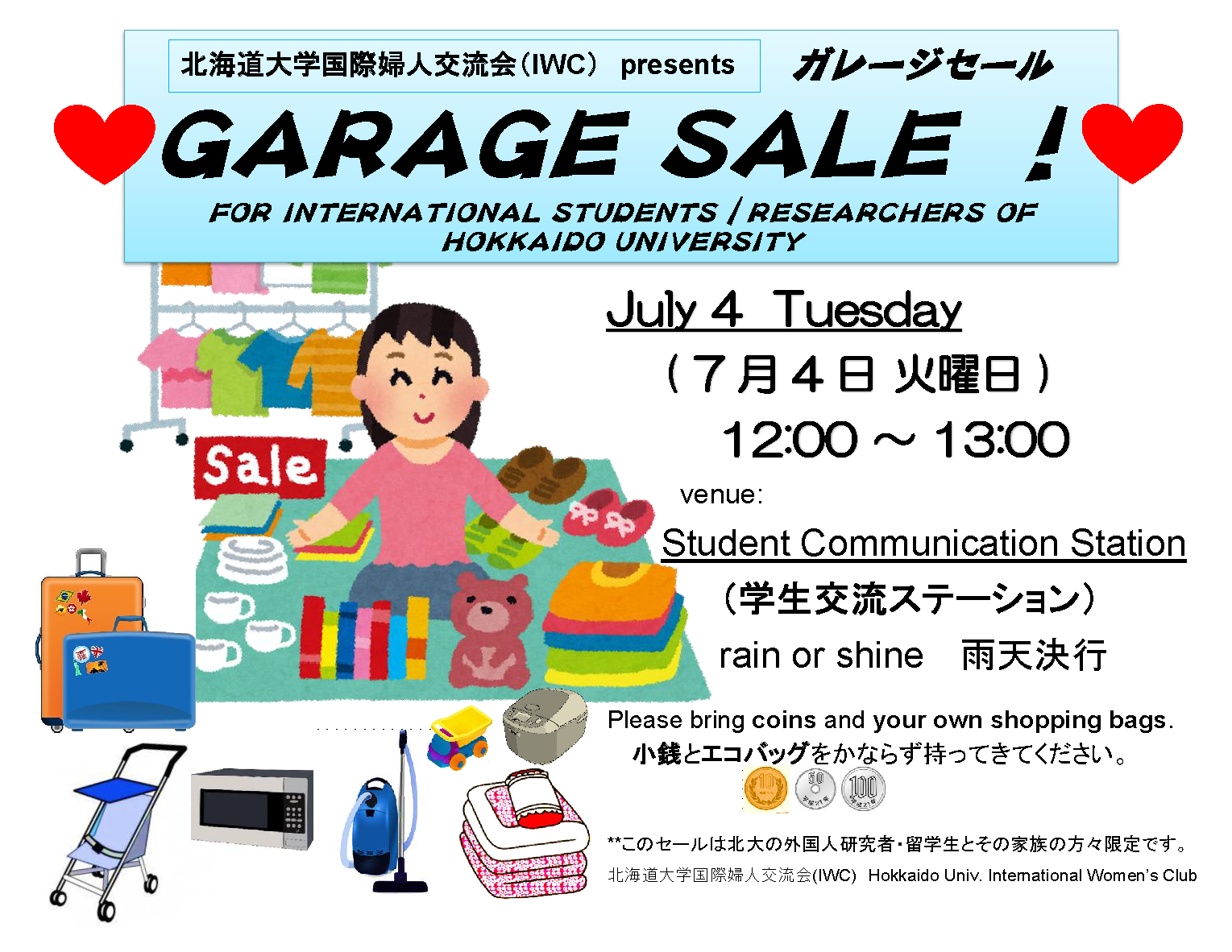 The International Women's Club of Hokkaido University (IWC) will hold a Spring Garage Sale for international students and researchers at Hokkaido University.
If you have any items to donate, you could bring them to the following date, time, and location as noted below. They are particularly looking for small household appliances, towels, blankets, children's goods, cooking utensils, suitcases, clothing, Japanese dolls, etc.
Assistance for the garage sale is also wanted. See details below.
If you are unable to make the date and time for the donations, please contact IWC's Garage Sale Section (see Contact below).
Date and time for donations:
Jun 26 (Mon) | 11:00-13:00
Jul 3 (Mon) | 11:00-13:00
Jul 4 (Tue) | 10:00 – 11:00
Venue for donations:
Student Communication Station, lobby
Date and time of the garage sale:
July 4, 2023 (Tue) | 12:00-13:00
(Assistance from 10:00 to 14:00)
Venue of the garage sale:
Student Communication Station, lobby and courtyard
Organizer:
Hokkaido University International Women's Club (IWC)
Contact:
garagesale.iwc[at]gmail.com