Hokkaido University has experienced high growth in the International Student market over a sustained period since 1996.  
Here are some of the ways we plan to increase the number of international students.
Improve selection methods, educational programs, etc. to encourage outstanding international students to enter the university.
 Reinforce schooling assistance and livelihood support for international students.
 Promote the admission of short-term international students using summer programs, etc.
Improve the career support system for international students including graduates, and establish an overseas alumni network
For more details, please see our "Mid Term Goals" paper.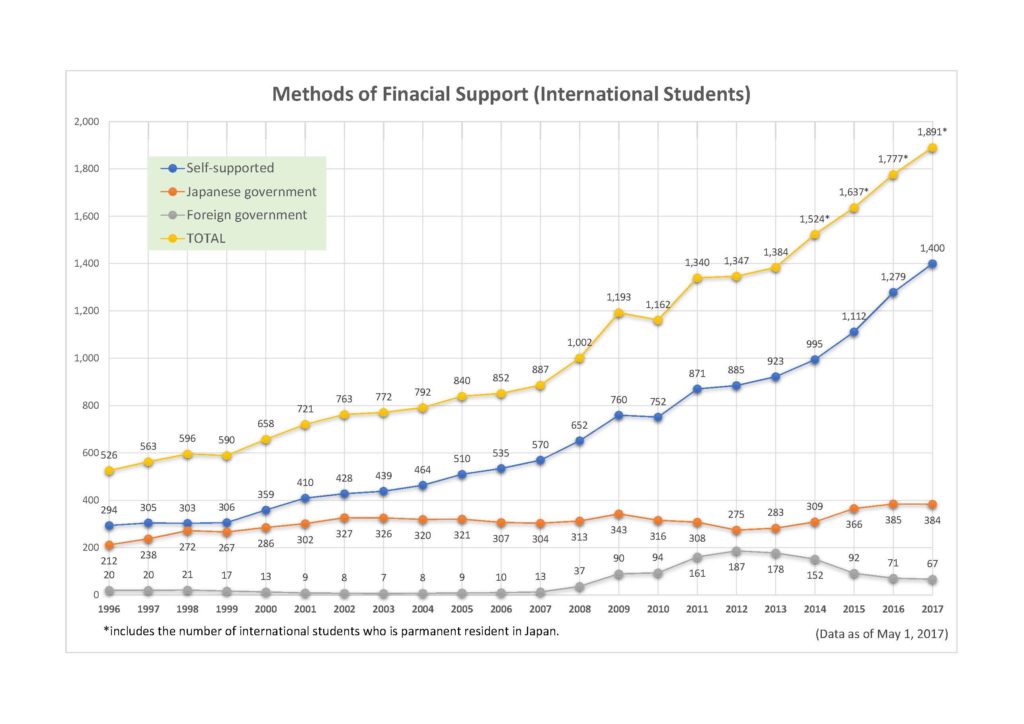 (click to get PDF)