High school, undergraduate, or graduate students interested in studying abroad at Hokkaido University as well as high school teachers who can support their students to study abroad are selected from the active participants of GiFT's online forum. Those who are selected are invited to the "Hokkaido University Experience Tour", which takes place the following summer. During the tour, participants join classes within their subject area of interest, and interact with researchers and current students. This page showcases the reports of past participants who share their impressions of the tour.
A student from Russia who actively participated in GiFT 2016 and contributed to the online discussion was invited to Hokkaido University for the 2017 Hokkaido University Experience Tour.
Ms. Valeriia Archakhova
Undergraduate student in Russia
July 2017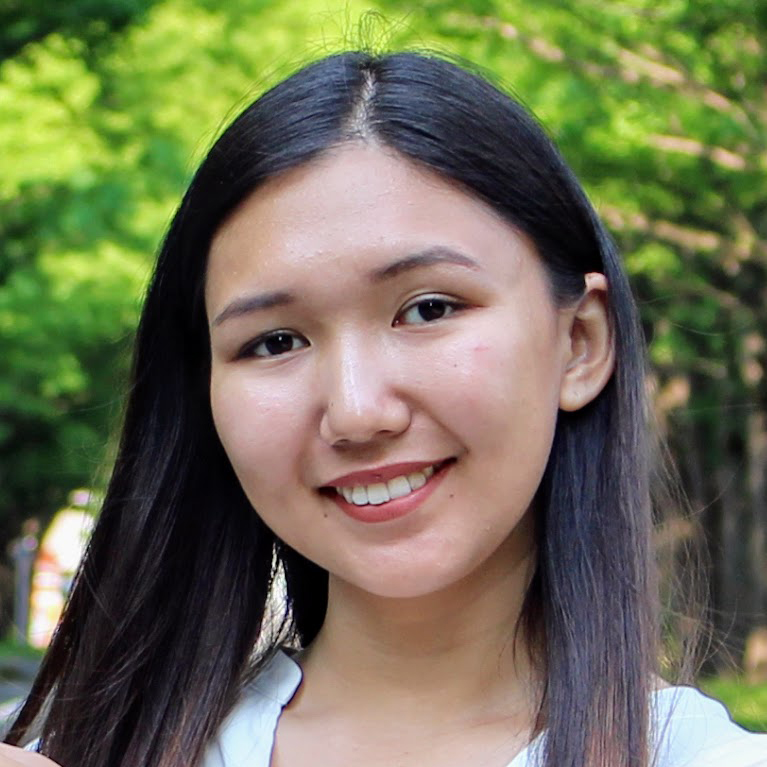 I still can't believe that the time can fly so fast, which means I spent wonderful days here. During the one week, I attended classes of my interest and every single day I met new people, new students and got new information of my major and not only. Teachers prepared the necessary sheets with the presentations on them, which made me understand the subject more clearly. I was surprised at how teachers and students here are really hard-working and kind persons. You can only feel this if you come here. Different education and exchange programs were introduced to me and I would like to share this information with the student who would like to study in HU. Attending different events and meetings I can confidently say that this university is full of active student life. And maybe one day I will come back here again.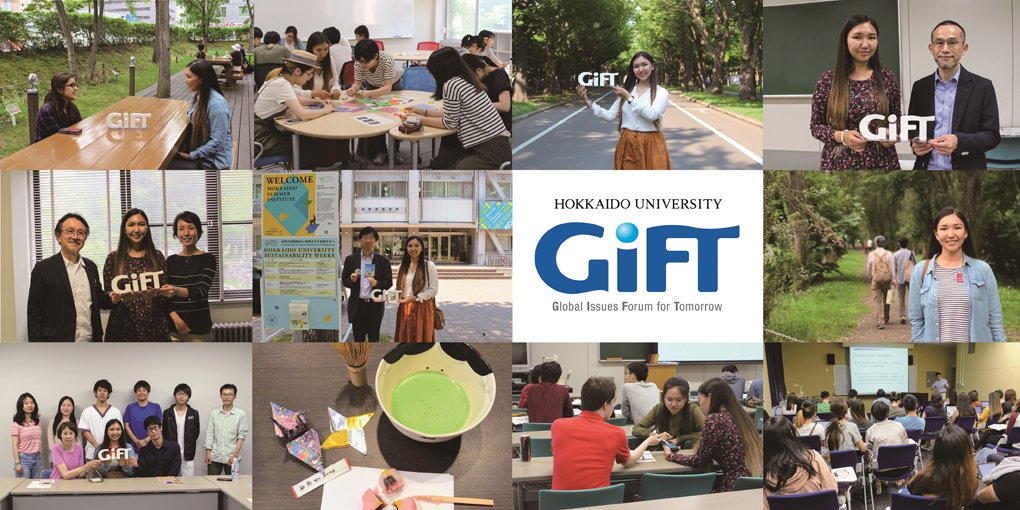 Three students from Russia, Indonesia, and Estonia who actively participated in GiFT 2015 and contributed to the online discussion were invited to Hokkaido University for the 2016 Hokkaido University Experience Tour.
Ms. Avgusta Chiriaeva
Undergraduate student in Russia
June 2016

The most interesting week has just finished and I have nothing left but the feeling of Happiness, Satisfaction and Enjoyment. Every day was full of new and fresh information about the student life and educational programs. Moreover, it is such a pleasure to meet really nice and kind people every single day of the week. I just can say that I cannot be luckier than now and here. The best thing for me was taking part in classes that I really would like to take if you were a student of Hokudai. Only sitting there in the classroom you can actually feel and imagine how it to study here is. And also during the week you meet many students, it maybe international or Japanese, so for this days, I am glad that I had an opportunity to meet new people and make new friends! I appreciate the given chance to come to HU. This all that I have had and done during this week is going to help me a lot for the further education at Hokkaido University. I am sure that I am going to visit Sapporo city again soon!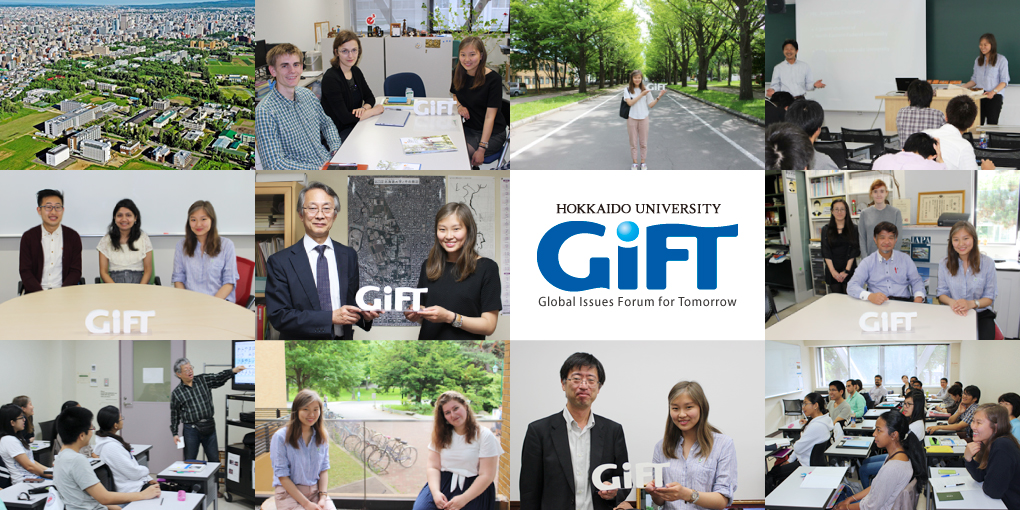 Mr. Fahlevi Anggara Fajrin
High school student in Indonesia
July 2016

For all of those who read this, either HU leaders, workers, staffs, students, I just want you to know that I am so happy and grateful that you accepted me, treated me kindly, and gave me advice, supports, knowledge and your hospitality. I really never knew how it feels like to have conversations and sharing my interest with other country people besides using the social media but now I have and I just want to say THANK YOU VERY MUCH! I hope we can meet again someday soon.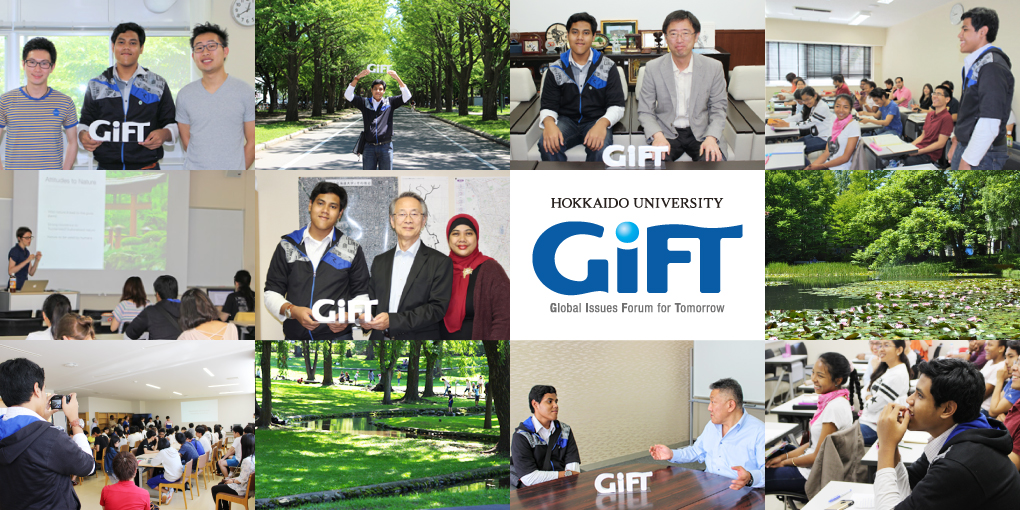 Ms. Kristina Kaljakina
Undergraduate school student in Estonia
August 2016

I will never forget the week I have had in Hokkaido University, as there are so many positive moments to remember. Through the gift I received an amazing chance to become a local student for a week, attend the classes of my interest, see the huge campus and meet the professors with students. The GiFT program also helped me to consider future plans and opportunities to study in Hokkaido University. The university has a lot of potential. There are approximately 17,000 students, which is quite a huge amount. I believe that everybody can find the most suitable program for him/herself. So did I before coming here. I got interested in a tourism postgraduate program. The most important objective for me was to find all needed information about studies and admission process. By the end of the tour I have successfully accomplished my mission. Who knows, perhaps I will be one of 17,000 students in the future. I want to thank all people, who have been working hard to organize this kind of tour for me. I am really grateful that I was able to come to Japan and see the special Japanese way of studying.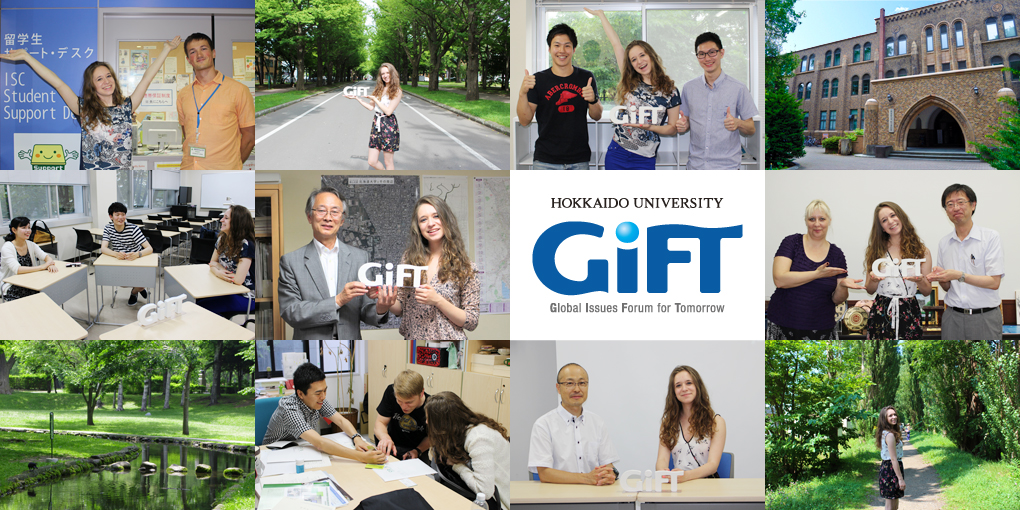 Two students from England and Sweden, and one Japanese-language teacher from Indonesia joined GiFT 2014 and were invited to Hokkaido University as participants of the 2015 Hokkaido University Experience Tour.
Mr. Benneth Esiana
University student in the United Kingdom
May 2015

Hi everyone! I hope that we are all keeping well. Time flew by all too quickly. My time in Hokkaido University has been amazing to say the least! I have had the opportunity to tour the University as well as Sapporo city during my visit. Within the University, I was thrilled to meet with both academic and non-academic member of staff and have been fascinated by the standard of research taking place within the various Schools, Faculties and Institutes alike here in Hokkaido University. I was particularly fascinated by the interdisciplinary approach to research within the university, series of cross-talks between researchers from different subject areas/discipline, collaborations with both local and international Universities, institutes etc. This approach to research is essential to arriving at robust conclusions to research questions. The university campus provides a suitable and conducive environment to work and to study as the photographs attests. The weather conditions during my visit was perfect, (sunny, warm, and cloudless skies) however I can not speak for the weather conditions in the winter lol! You must visit to find out. In summary, I have had a lovely time here in Hokkaido University, I have enjoyed Sapporo city and I am looking forward to visiting again in the not too distant future.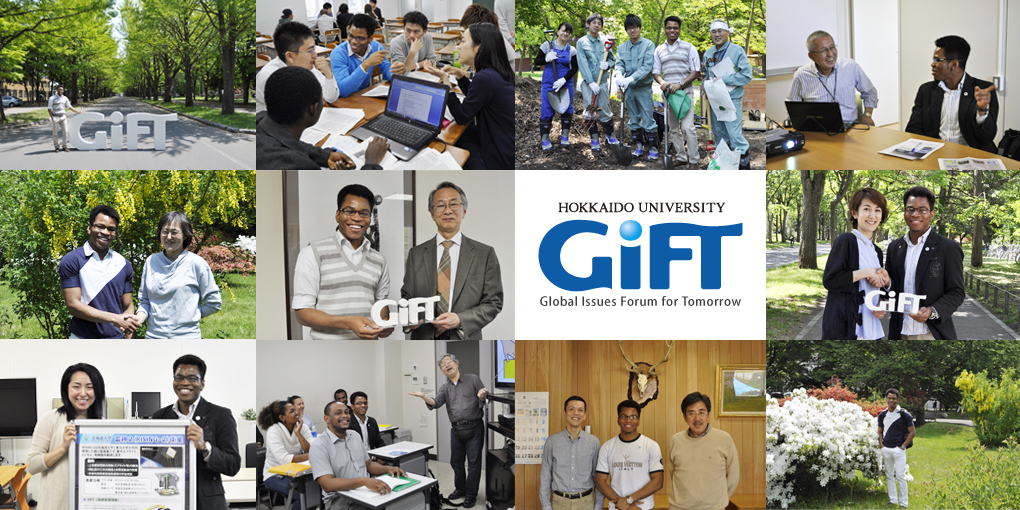 Mr. Linus De Witt
High school student in Sweden
June 2015

Well, it has been a busy week, with visits to both professors and lectures at Hokkaido University. I have found that my time here in Sapporo has been an great experience I will not soon forget, despite it only having lasted 5 days. In my time here, I have managed to get an idea of what Hokudai has to offer, and what the courses that Hokudai offers are like. I have also been able to, for the first time in my life, experience the legendary hospitality for which Japan and its people are known for. I have been very fortunate to be able to experience this tour, and I hope that the next visitor gets to experience what I have. I have been delightfully surprised about the resources and staff that are at the students disposal, and how the student life and environment on the campus appear to have such a friendly atmosphere. I am very happy to have had the privilege of meeting both students and staff at this university and learning about it from them, while it is unfortunate that the tour only lasts for 5 days (seriously, it feels like I JUST got here), it is also not a guaranteed goodbye: Hokkaido University has long been in my sights as a possible university, and this tour helped me see just how good Hokudai actually is. You will have to excuse my horribly stiff writing style, but I am a man of few words, and therefore, to sum up my time visiting Hokudai, and to perfectly describe it, I can only use 6 words: "Lectures, green tea, and Japanese Class". Those 6 words are enough to describe the great time I have had here in Hokkaido, and again, I hope the next one to arrive for the tour has an equally great time!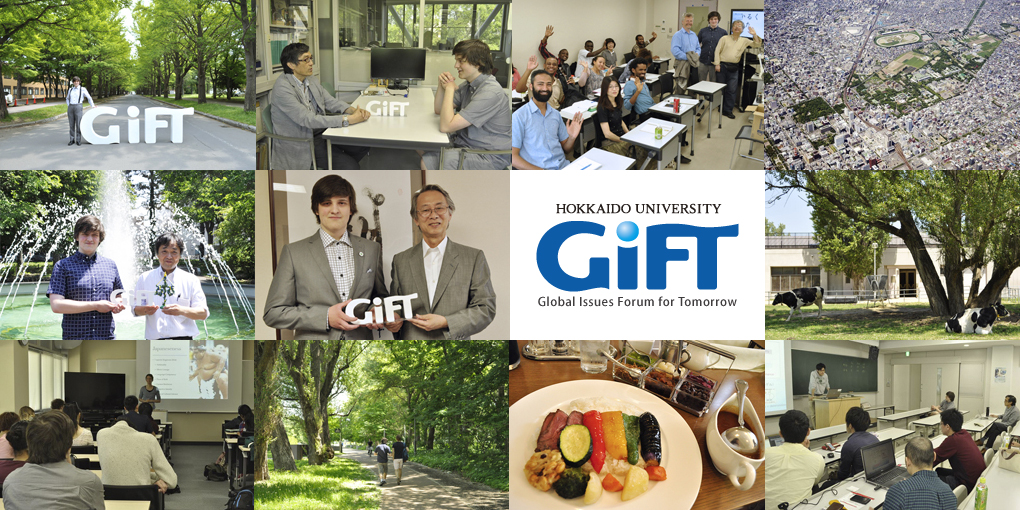 Ms. Endah Wijayanti
High school teacher in Indonesia
July 2015

Saat ini saya diberi kesempatan menerima program Hokkaido University Experience Tour 2015. Saya sangat senang & bangga. Terimakasih untuk semua pengalaman berharga ini. Saya tidak akan melupakannya. 7/6から7/10までのツアープログラムは本当に良かったです。参加させてくださりありがとうございました。良い経験になりましたし、とても勉強になりました。今回の経験はインドネシアの友達と学生達にシェアしたいと思っています。私は、良い将来を得る為にはまず目標に向かって頑張らないといけないと考えます。教育は大事です。札幌留学は素晴らしいことです。今回北大体験ツアー2015に参加できたことは本当に良いチャンスでした。このような機会を与えて頂き本当にありがとうございます。この素敵な思い出は、一生忘れません。 This time I had a good chance to participate this tour program, "Hokkaido University Experience Tour 2015". I'm very happy and proud. Thank you for all this valuable experience. I will never forget it.