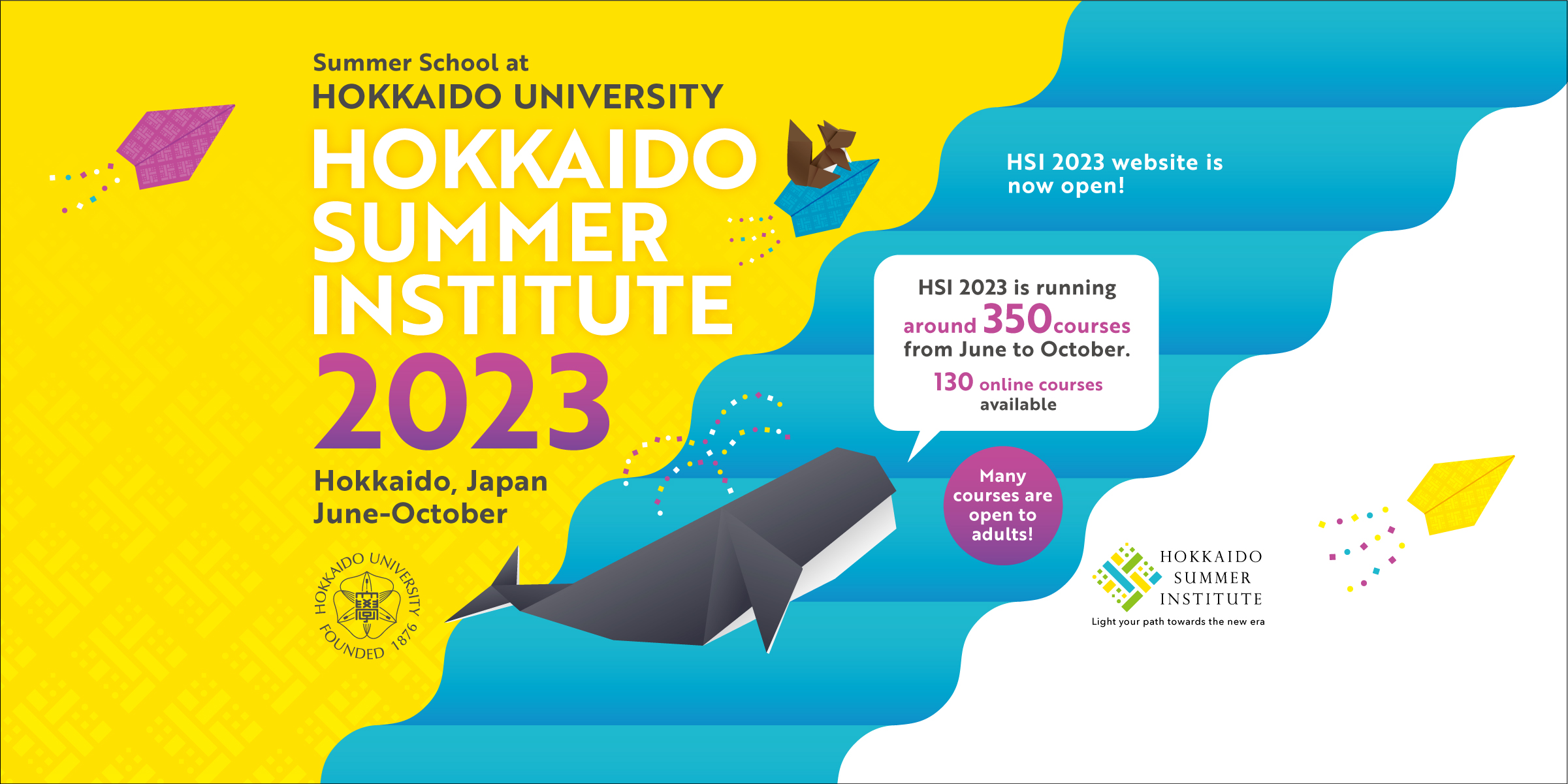 The Hokkaido Summer Institute (HSI) is a program that brings together world-leading researchers with proven educational and research records, and provides educational courses in cooperation with the Hokkaido University faculty members. In 2023, more than 160 researchers from all over the world will gather at Hokkaido University during the summer.
Visit the official webpage: https://hokkaidosummerinstitute.oia.hokudai.ac.jp
Course Catalog
Poster
For further details, please visit the HSI website.