Event | November 18, 2022
Finished
Nov

18

2022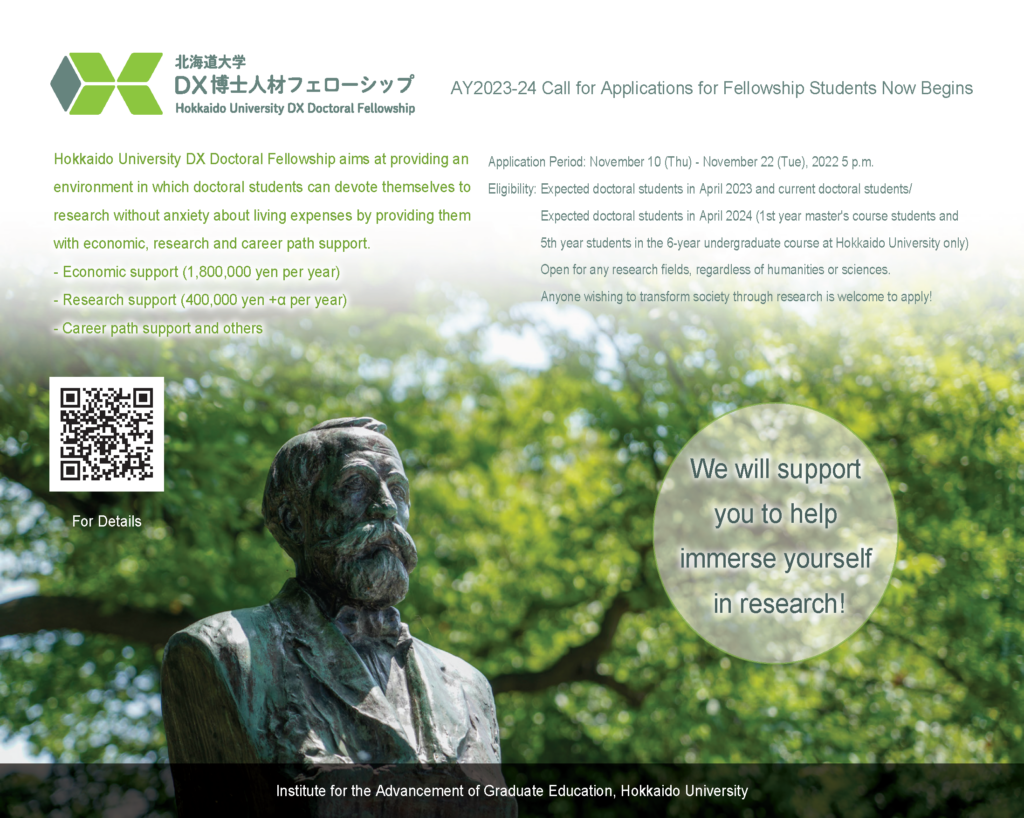 The DX Doctoral Fellowship for Academic Year 2023-2024 will begin application period on November 10, 2022 until November 22, 2022 at 5PM.
An online information & talk session about the Hokkaido University DX Doctoral Fellowship will be held. For those considering applying for the fellowship, we will provide an overview of the program and its support, as well as answer any questions from you.
If you have any questions about the application process, even if it is just a small matter, ask us in this online session. (Conducted in Japanese, but questions in English will also be answered.)
Date & Time:
November 18 (Fri), 17:00-18:00
Live streaming:
https://www.youtube.com/channel/UCLxK8LLCqWhDHkmjkoJd58Q
Live streaming on YouTube Live. Post your questions in the chat box. 
Website:
https://sites.google.com/eis.hokudai.ac.jp/dxphd-fellow/application