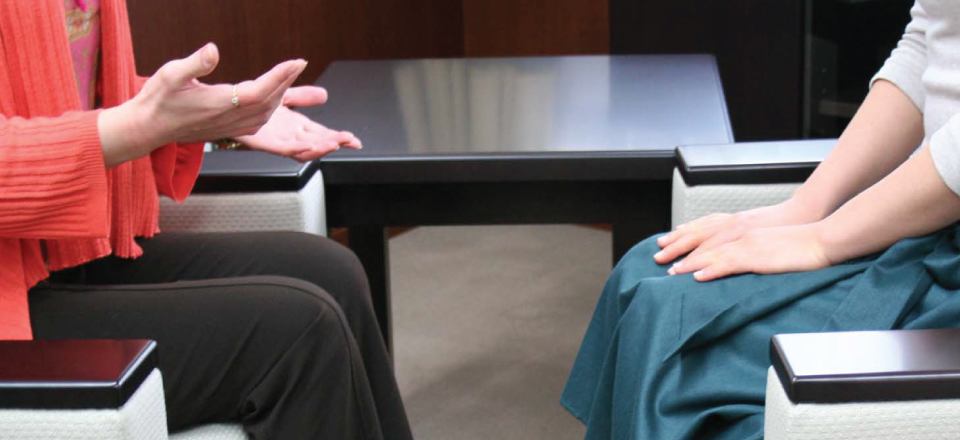 Counseling is a collaborative interaction with a trained counselor who provides you with psychological assistance in order for you to lead a more satisfying life. The counselor will listen and may ask questions and offer information and suggestions. Counseling helps you learn new skills, make decisions, express your feelings and thoughts, deepen self-understanding and reduce psychological difficulties.
The Student Advice And Counseling Center (SACC) provides counseling services to Hokkaido University students. To meet the unique needs of our international students, counseling sessions deal with a wide range of issues including career and academic concerns, interpersonal and cultural adjustment issues, psychological difficulties and any other concerns that international students may encounter.
A counselor will help you make your own decisions to resolve these difficulties. In order to make an appointment, please send an email to the email address below. You can also drop in to see if a counselor is available. Please note that our counseling services are confidential and free of charge. 
| | |
| --- | --- |
| Website | https://www.sacc.hokudai.ac.jp/en/ |
| Language | Japanese, English, and Chinese |
| Location | Student Communication Station 2nd floor  |
| Hours | 9:00–17:00 (Weekdays)  |
| Email | yoyaku[at]sacc.hokudai.ac.jp |
| Phone | 011-706-8001 |
We run a wide range of services to help you get the most out of your time here, to prepare for life beyond university, and to help you if times get tough because we know living abroad can sometimes be very stressful.
Remember that asking for help does not mean that you are weak – it means you are being proactive to help yourself. Rather than taking on all the burdens yourself, contact one of our counselors.
If you are uncertain who to contact, consult to the following support guide: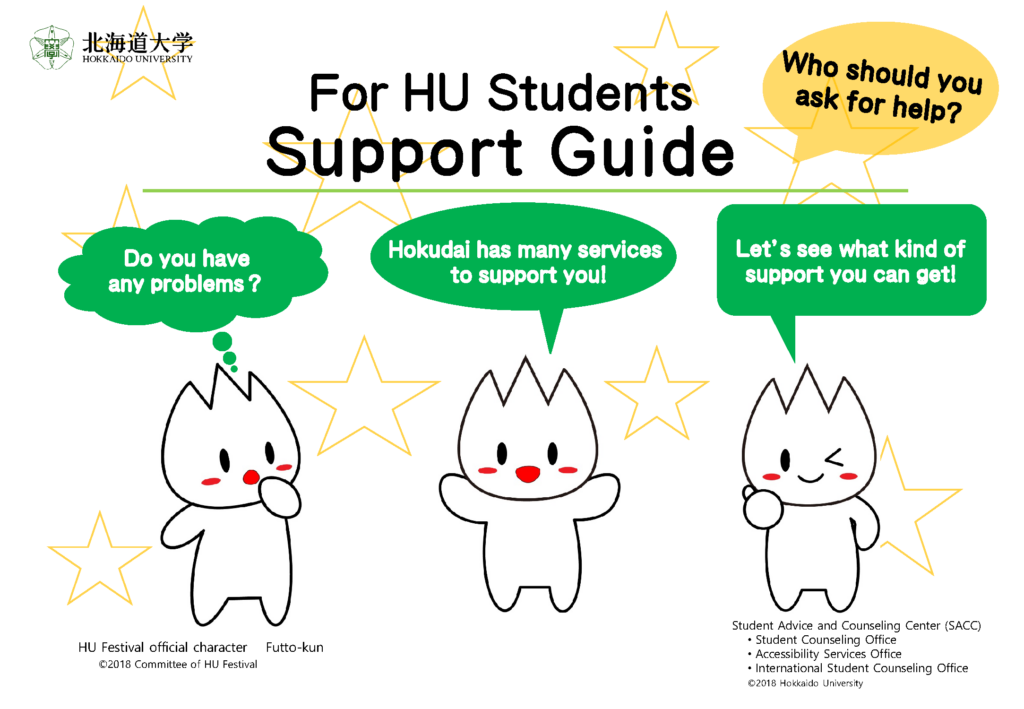 Click the image to get the PDF file