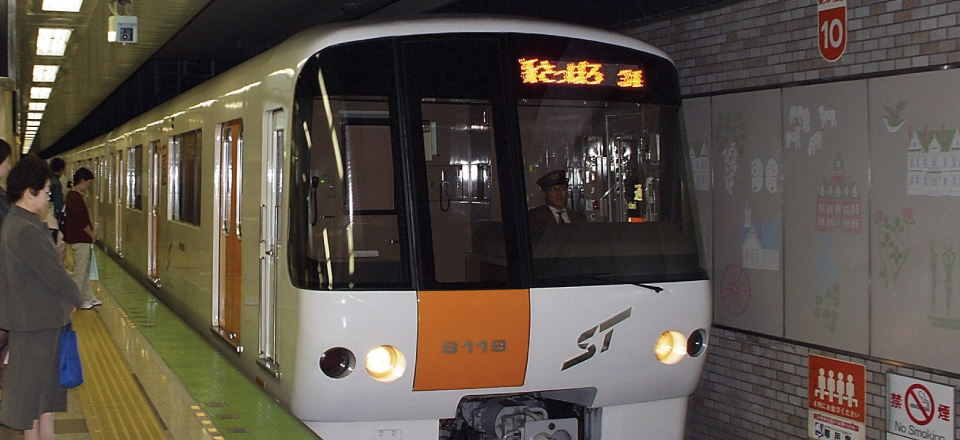 Sapporo has three subway lines running from early morning to late into the evening. Serving a total of 46 stations throughout Sapporo, they link the main business, commercial, and entertainment areas to all parts of the city, including Hokkaido University. The university can be easily accessed from the Kita 12, Kita 18 and Kita 24 stations. Various one-day or pre-paid passes covering all these services are available, making travel within Sapporo even cheaper and more convenient.
Subway Line
| | |
| --- | --- |
| Namboku Line | Asabu-Kita sanjuyo jo-Kita nijuyo jo-Kita juhachi jo-Kita juni jo-Sapporo-Odori-Susukino-Nakajima koen-Horohira bashi-Nakanoshima-Hiragishi-Minami Hiragishi-Sumikawa-Jieitai mae-Makomanai |
| Tozai Line | Miyanosawa-Hassamu minami-Kotoni-Nijuyonken-Nishi nijuhatchome-Maruyama koen-Odori-Bus Center mae-Kikusui-Higashi Sapporo-Shiroishi-Nango nana chome-Nango jusan chome-Nango juhatchome-Oyachi-Hibarigaoka-Shin Sapporo |
| Toho Line | Sakaemachi-Shindo higashi-Motomachi-Kanjo dori higashi-Higashi Kuyakusyo mae-Kita jusanjo higashi-Sapporo-Odori-Hosui Susukino-Gakuen mae-Toyohira koen-Misono-Tsukisamu chuo-Fukuzumi |
Using the subway is both safe and simple. First, purchase your ticket and then put it in the electronic ticket gate. As you walk through the ticket gate, be sure to take your ticket as it comes out on the other side. To exit a station, put your ticket through the ticket gate. If you purchased a multi-use ticket (such as a day ticket), remember to take it back at the other side of the ticket gate. If you purchased a single-use ticket, after putting your ticket through merely walk through the gates and head towards your destination. If you have any problems, there are always friendly station attendants to assist you.
Obtaining Discounts on Fares
There are various ways you can obtain discounts on fares – each listed below:
Donichika Kippu (One-day Subway Pass for Weekends and Holidays) – This ticket gives you unlimited use of Sapporo subway lines for one day (only usable on Saturdays, Sundays, public holidays, and year-end/New Year holidays [Dec. 29 – Jan. 3]) .
Fares: Adult: 520 JPY/Child: 260 JPY
One-Day Ticket for Subway Use – This is a money-saving pass that allows unlimited rides on subway trains for the whole day.

Adult: 830 JPY/Child: 420 JPY

 SAPICA – This card is a rechargeable prepaid IC card which can be used on all three of Sapporo's subway lines. When you use your Sapica Card, you can accumulate 10% of your fare in points with each trip, and these points can be used towards the purchase of future trips.
For more details, please refer to Sapporo City Transportation website.