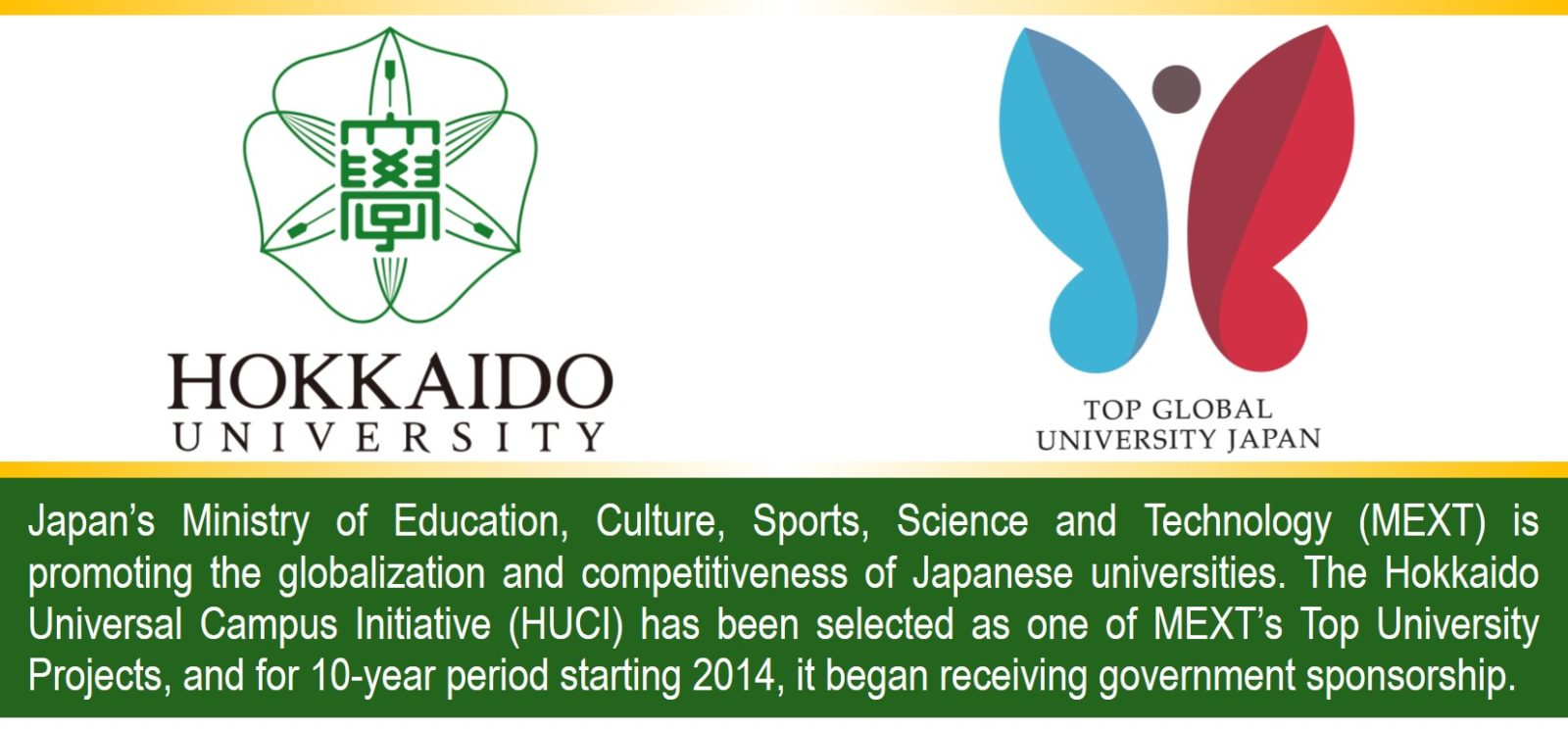 The "Hokkaido Universal Campus Initiative (HUCI)" is the university's newest reform program. It aims to further internationalize the university as a whole so we might foster more world leaders who can contribute to the resolution of global issues.
Since the establishment of Sapporo Agricultural College in 1876, Hokkaido University has established the 4 basic philosophies of "Frontier Spirit," "Global Perspectives," "All-round Education" and "Practical Learning" as its foundation and has been taking steps towards realizing its goal.
In March 2014, to commemorate this significant milestone, we developed the "Future Strategy for the 150th Anniversary of Hokkaido University" (hereafter, the Future Strategy 150) to create tangible goals for the future. The concept of "HUCI" is one of the core execution plans of the "Future strategy 150," based on the "1-4-4 Reform Plans." We aim to foster personnel who contribute to solving global issues using international, organizational and social networks, promote international compatibility, and strengthen international competitiveness.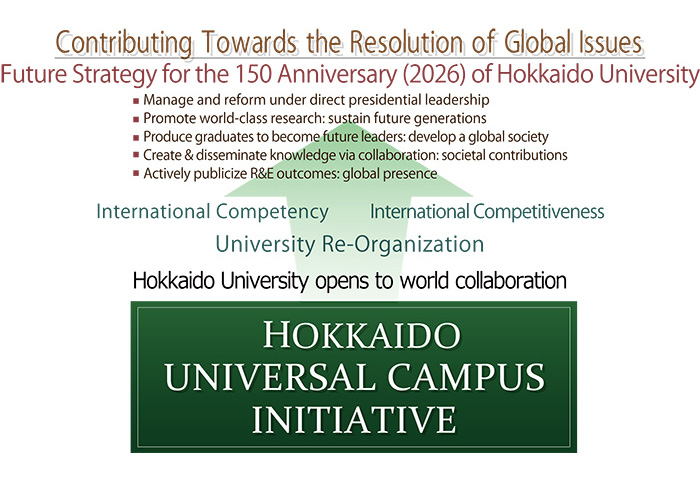 These plans were chosen by the Japanese Ministry of Education, Culture, Sports, Science and Technology (MEXT) to be named as a "Type A Top Global University Project" in September 2014. The Top Global University Project (MEXT website) aims to accelerate the internationalization of higher-education systems in Japan which have the potential to play leading roles in the world's higher education community by financing global initiatives throughout the next decade.
Envisioned Results
Hokkaido University will be globally recognized as a major contributor to the resolution of global issues, and:
Establish a "world leaders development system" to anticipate future changes.
Cooperate with researchers from around the world to provide "global collaborative programs."
Promote a vast array of educational activities on our expansive campus as well as globally.
Produce the next-generation leaders who collaborate with world leading educational and research institutes.
Expand the "Hokkaido University community" and activities in various parts of the world.
Worldwide recognition of "Hokkaido University's contributions to solving world issues."