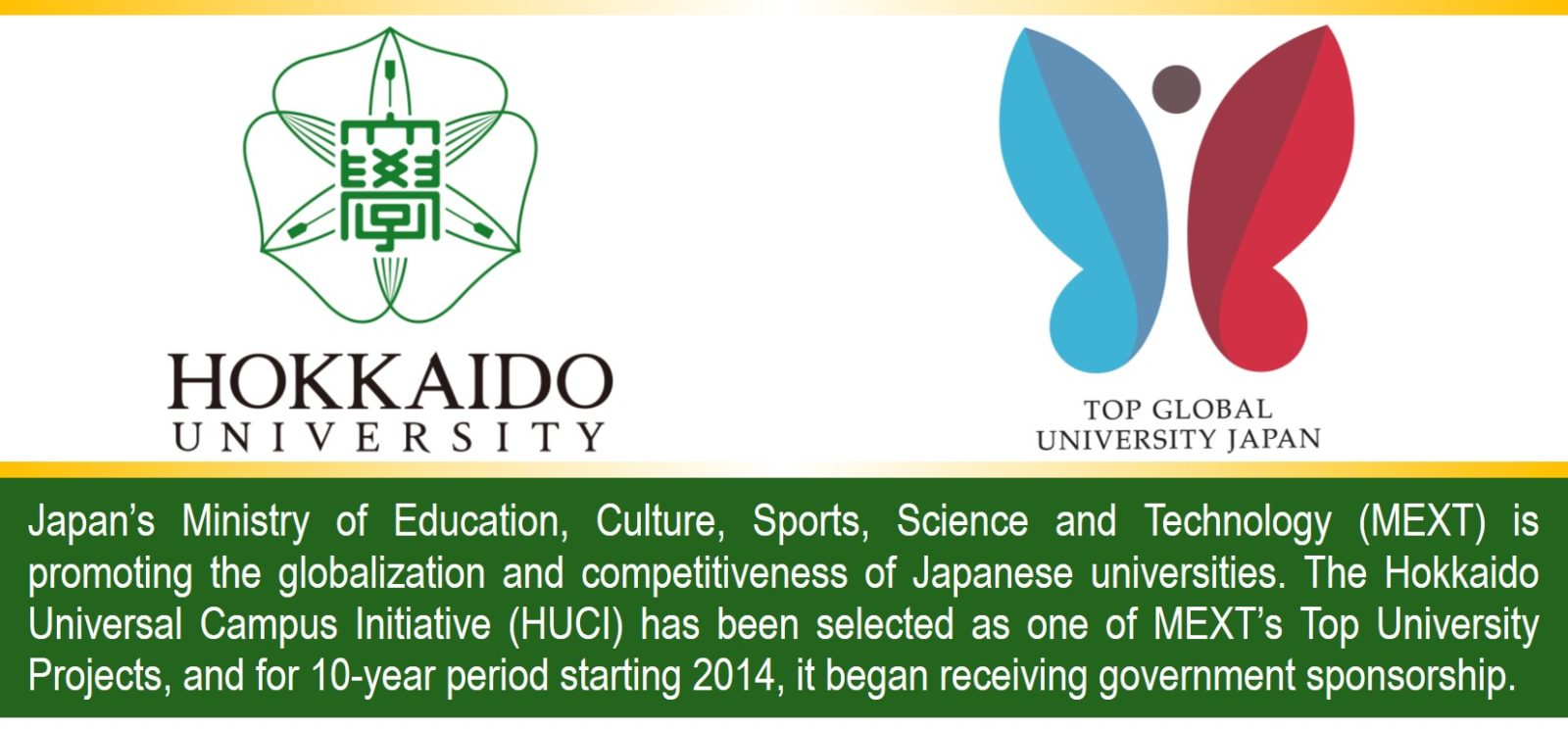 The "Hokkaido Universal Campus Initiative (HUCI)" is the university's newest reform program. It aims to further internationalize the university as a whole so we might foster more world leaders who can contribute to the resolution of global issues.
The HUCI is an integral factor in the university's overall reform strategy. The initiative began in 2014 and is in effect for 12 years. It concludes in 2026, which coincides with the university's 150th anniversary since the university's founding in 1876 as the Sapporo Agricultural College. To commemorate this significant milestone, we developed the "Future Strategy for the 150th Anniversary of Hokkaido University (PDF)" to create tangible goals for the future. The motto of this strategy is "Contributing Towards the Resolution of Global Issues", and embedded in it are the university's four basic philosophies: "frontier spirit," "global perspectives," "all-round education," and "practical learning." The HUCI's role in this strategy is through the "1-4-4 Reform Programs," which is a system bringing together four educational reform programs and four administrative reform programs to be governed under the university. The goal of these programs is to dramatically increase the internationalization of Hokkaido University by constructing a universal campus that promotes collaboration and the education of world leaders.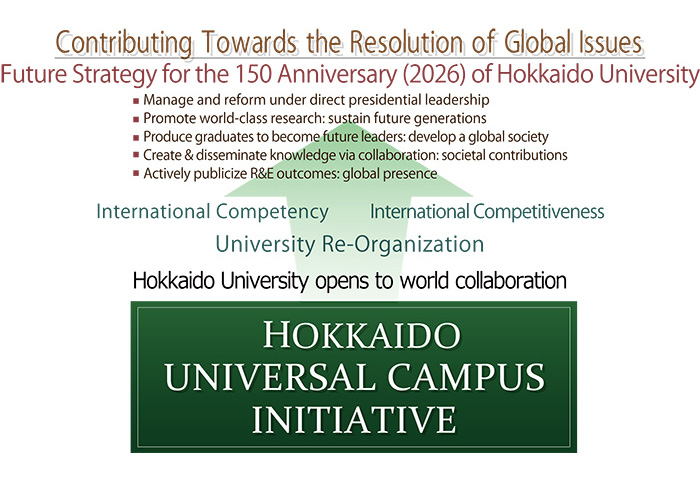 These plans were chosen by the Japanese Ministry of Education, Culture, Sports, Science and Technology (MEXT) to be named as a "Type A Top Global University Project" in September 2014. The Top Global University Project (MEXT website) aims to accelerate the internationalization of higher-education systems in Japan which have the potential to play leading roles in the world's higher education community by financing global initiatives throughout the next decade.