Hokkaido University called for a logo design of Sustainability Weeks in spring 2012. As a result, 197 creative designs were gathered from high school students to elderly people, and from amatures to professionals. The executive committee of Sustainability Weeks 2012 chose the distinctive piece of work designed by Mr. Soichi Yamaguchi, who lives in Tokyo.
A Concept of Design
This design is based on the concept of "sustainable flow of the times". The fluidity in the transition of rigid to organic expresses historical progression towards the future. The harmonious and gradual change in color indicates plurality and diversity in nature, humanity, culture, and society. Looking like a brilliant star or a flower in full bloom from a distance, it symbolizes the resplendent beauty of life.
Trademark Registration
Hokkaido University owns the registered trademarks for Hokkaido University Sustainability Weeks' short name, "Sustainability Weeks" (No. 5599190, No. 5599191), and its official logo (No.5599192) in Japan. These trademark rights are valid until the the patent expiration date in 2023.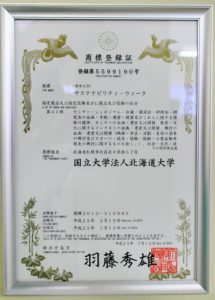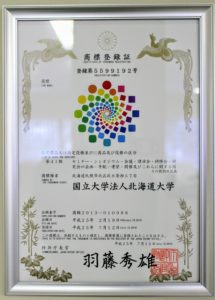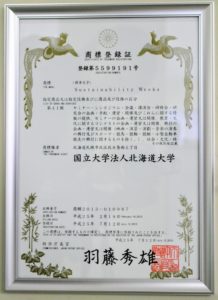 Contact Information
Division of International Planning 
International Affairs Department, Hokkaido University
ADDRESS: Kita 8, Nishi 5, Kita-ku, Sapporo, 060-0808 Hokkaido, JAPAN
TEL: +81-11-706-2184 / E-MAIL: contact@oia.hokudai.ac.jp