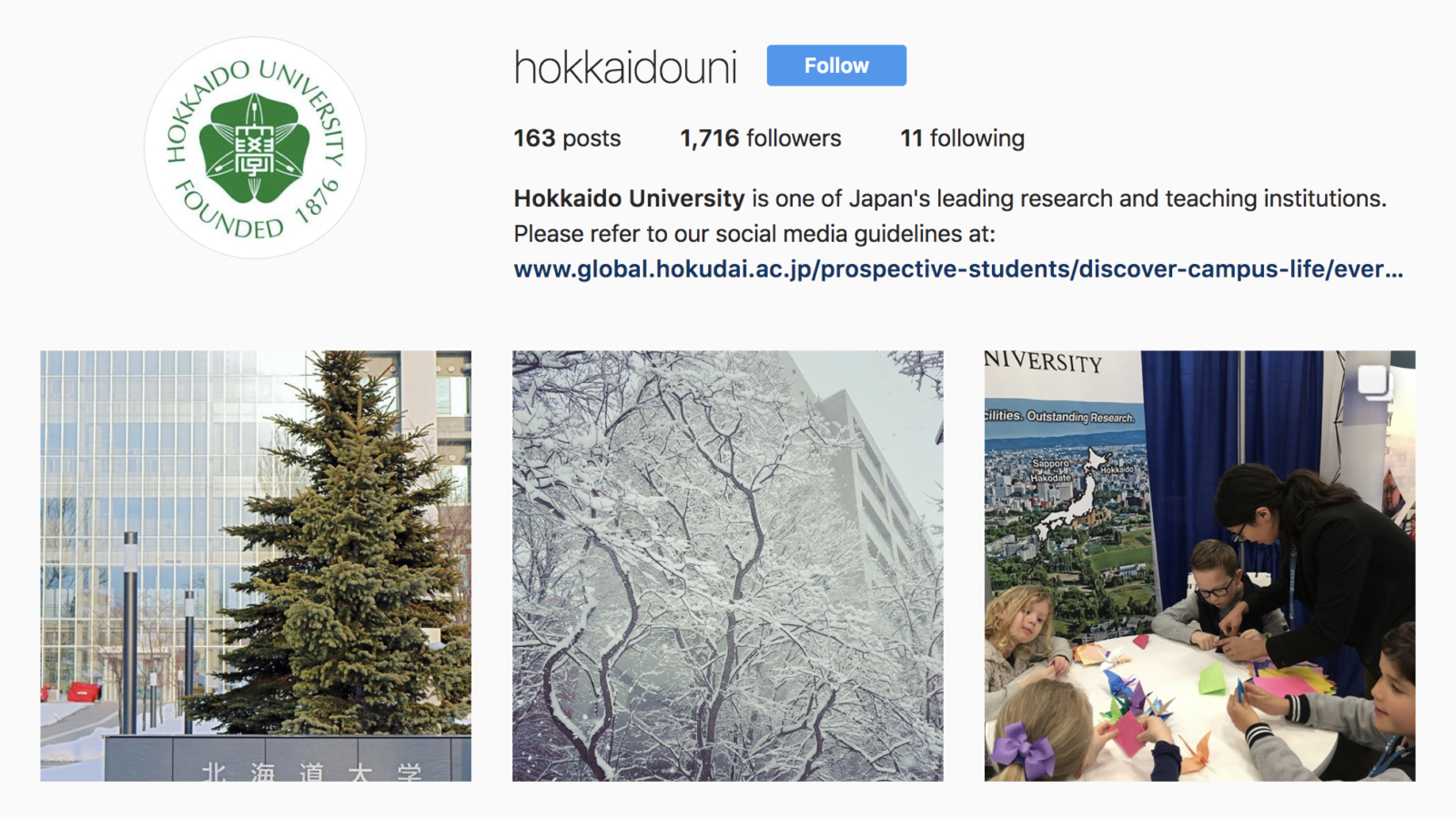 Most people nowadays don't want to read a wall of text or watch a long video, and this is where Instagram comes in. Photographs and short 1 minute videos are an easy and efficient way to communicate with people. 
How to get things started
Download the Instagram app on your mobile device. Photos can only be uploaded via a smartphone unless you subscribe with an external service. 
Create an account.
Take photos or a short video (max. 1 minute) using your phone's camera or transfer the data to your phone. 
Upload the photo/video using the app. 
Some recommendations
You can add filters to your images. If you double tap on a filter, you can adjust its intensity. 
You can combine multiple images into a single square photo, or upload multiple photos in a single post. If you do the latter, only the 1st post will show up as a preview. 
Utilize many hashtags (like #hokkaidouniversity) to boost the chance of your photo being viewed! 5-15 hashtags are normally used per upload.
Tag users (e.g. @hokkaidouni) if you would like to ensure that account receives notification of the post.
Connect to Facebook if you would like to share your Instagram photo/video to your personal or business Facebook page. This can be done either through your Facebook settings or Instagram settings.
We do not recommend setting up auto-sharing to Twitter since the image preview does not always function properly. 
Image guidelines
By default, photos are uploaded as squares. Please keep this in mind when planning a shot.
The higher the image quality the better.
If you have any questions, please feel free to email us at pr[at]oia.hokudai.ac.jp.