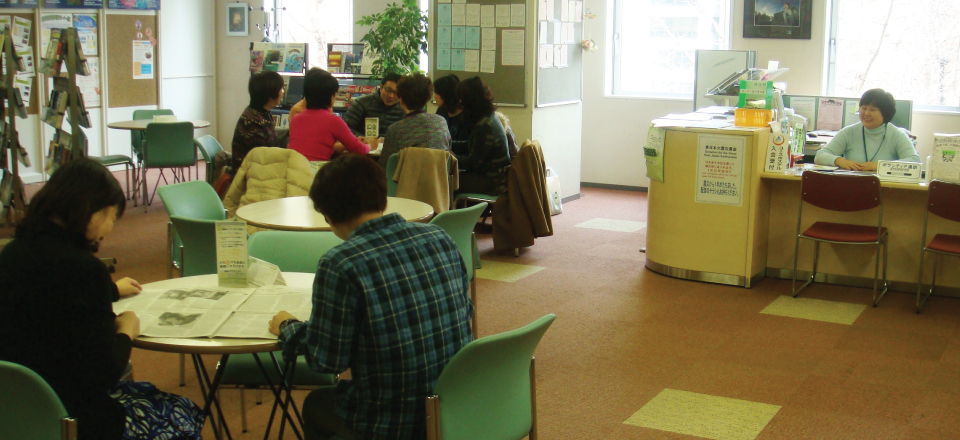 The Sapporo International Communication Plaza Foundation strives to use Sapporo's unique characteristics to improve ties within the international community and deepen one's appreciation of multiculturalism. The plaza contributes to the cultural and economic development of the region by promoting conventions, conferences, and exchange events within the city.
The plaza does the following activities:
Holds events such as seminars, which facilitate contact between local residents and foreigners.
Cooperates with regional international exchange organizations to support their activities.
Plans, promotes and manages conventions and similar events.
Assists sponsors of events and with publicity and advertising.
Conducts research related to exchange activities and city planning.
Promotes and supports location shooting for films.
Promotes economic exchanges with overseas nations.
Promotes the acceptance of students and trainees from overseas.
Collects and disseminates information and materials related to previously mentioned projects.
Administers international exchange opportunities and various projects relating to international exchange as commissioned by the City of Sapporo.
Manages convention facilities as commissioned by the City of Sapporo.
Engages in other efforts beyond those mentioned above when considered necessary to attain the Plaza's objectives.