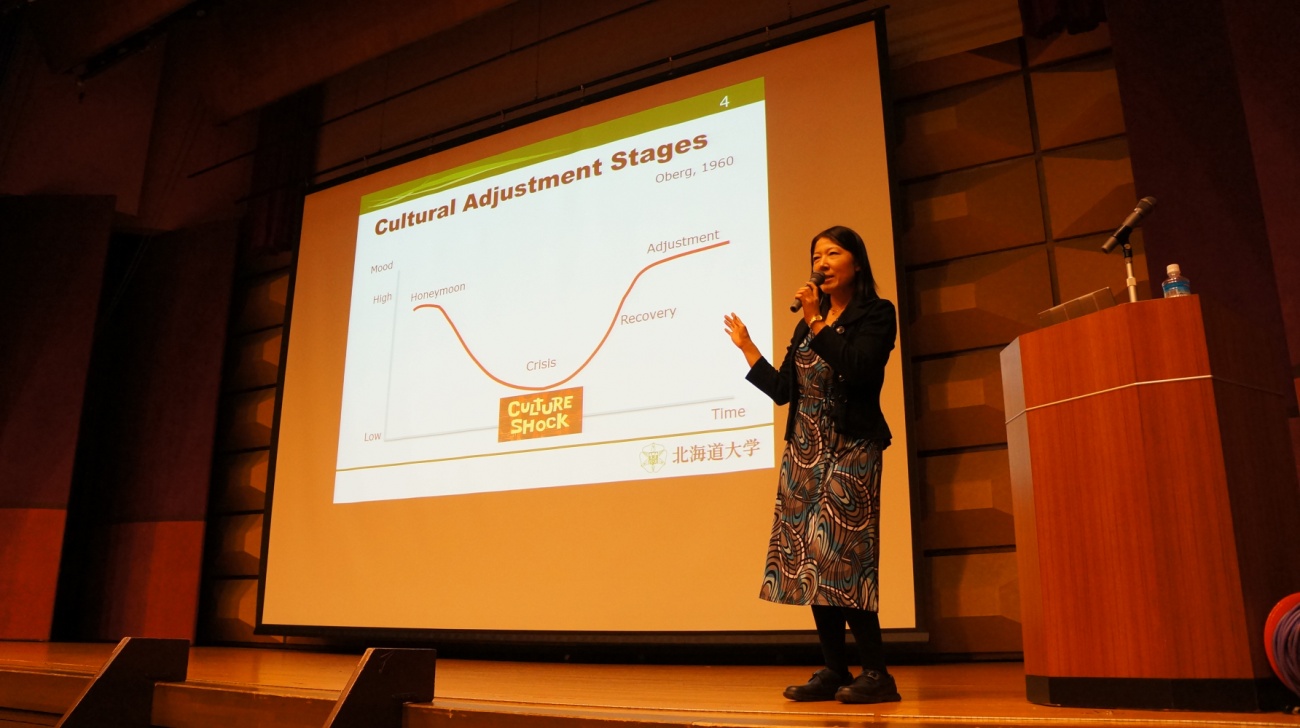 The Institute for International Collaboration (IIC) provides an orientation for newly arrived international students. This orientation covers what to expect in your daily life and provides information to help you adjust to Japanese society. This bilingual (English/Japanese) one-day long session will give you an array of advice from professionals both within the IIC and outside of it. It also includes some very helpful advice from the Sapporo Police Department and student groups.
We strongly encourage you to attend orientation to help you make the best possible adjustment to Hokkaido and to the university. Orientation is held at both the Sapporo Campus and Hakodate Campus, and provides students with essential information about living and studying in Hokkaido. New students also receive a Hokkaido University branded USB bracelet.
The following information are covered during orientation:
Student Organizations
Safety and Security
Disaster Prevention and Traffic Rules
Services for Students
Health
Cultural Adjustment to Life in Hokkaido
Immigration Procedures
Financial Support
Housing
You will be notified by the university concerning the exact date of your orientation prior to your arrival in Japan.