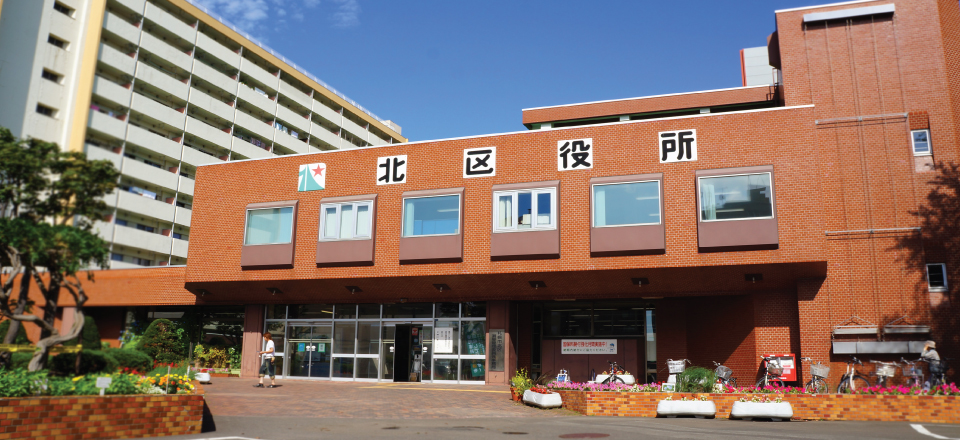 Upon entering Japan, you must submit a document known as a "Notification of Moving-In" ("Tenyu-Todokede") to your local municipal/ward office ("kuyakusho") within 14 days of moving into your long term accommodation. By submitting this notification at your local ward office, you effectively become a registered citizen of that particular area. You will need to bring your residence card, or a certificate showing you have submitted an application for the residence card.
People who live around the area of the university live in Kita-ku and thus should complete this procedure at the Kita-ku Ward Office ("Kita-kuyakusho").
Kita-Ku Ward Office
Address
Kita 24, Nishi 6, Kita-ku, Sapporo
Telephone
011-757-2400
Operating Hours
 Weekdays 8:45 to 17:15
If you are living in a different area and belong to a different ward, please see the table below to find your local office.
 Sapporo
Office
Address / Phone number
Higashi Ward Office
Kita 11, Higashi 7, Higashi-ku, Sapporo
011-741-2400
Chuo Ward Office
Minami 3, Nishi 11, Chuo-ku, Sapporo
011-231-2400
Shiroishi Ward Office
Kita 1-1, Hongodori 3, Shiroishi-ku, Sapporo
011-861-2400
Toyohira Ward Office
6 Jo 10 Chome, Hiragishi, Toyohira-ku, Sapporo
011-822-2400
Atsubetsu Ward Office
1 Jo 5 Chome, Atsubetsuchuo, Atsubetsu-ku, Sapporo
011-895-2400
Minami Ward Office
Saiwai-cho 2, Makomanai, Minami-ku, Sapporo
011-582-2400
Nishi Ward Office
2 Jo 7 Chome, Kotoni, Nishi-ku, Sapporo
011-641-2400
Teine Ward Office
1 Jo 11 Chome, Maeda, Teine-ku, Sapporo
011-681-2400
Kiyota Wardd Office
1 Jo 1 Chome, Hiraoka, Kiyota-ku, Sapporo
011-889-2400
Hakodate
Office
Address / Phone number
Hakodate City Hall
4-13, Shinonome-cho, Hakodate
0138-21-3111
Hokuto City Hall
3-10, Chuo 1, Hokuto
0138-73-3111