Event | November 20, 2023
Finished
Nov

20

2023 ~ Nov

22

2023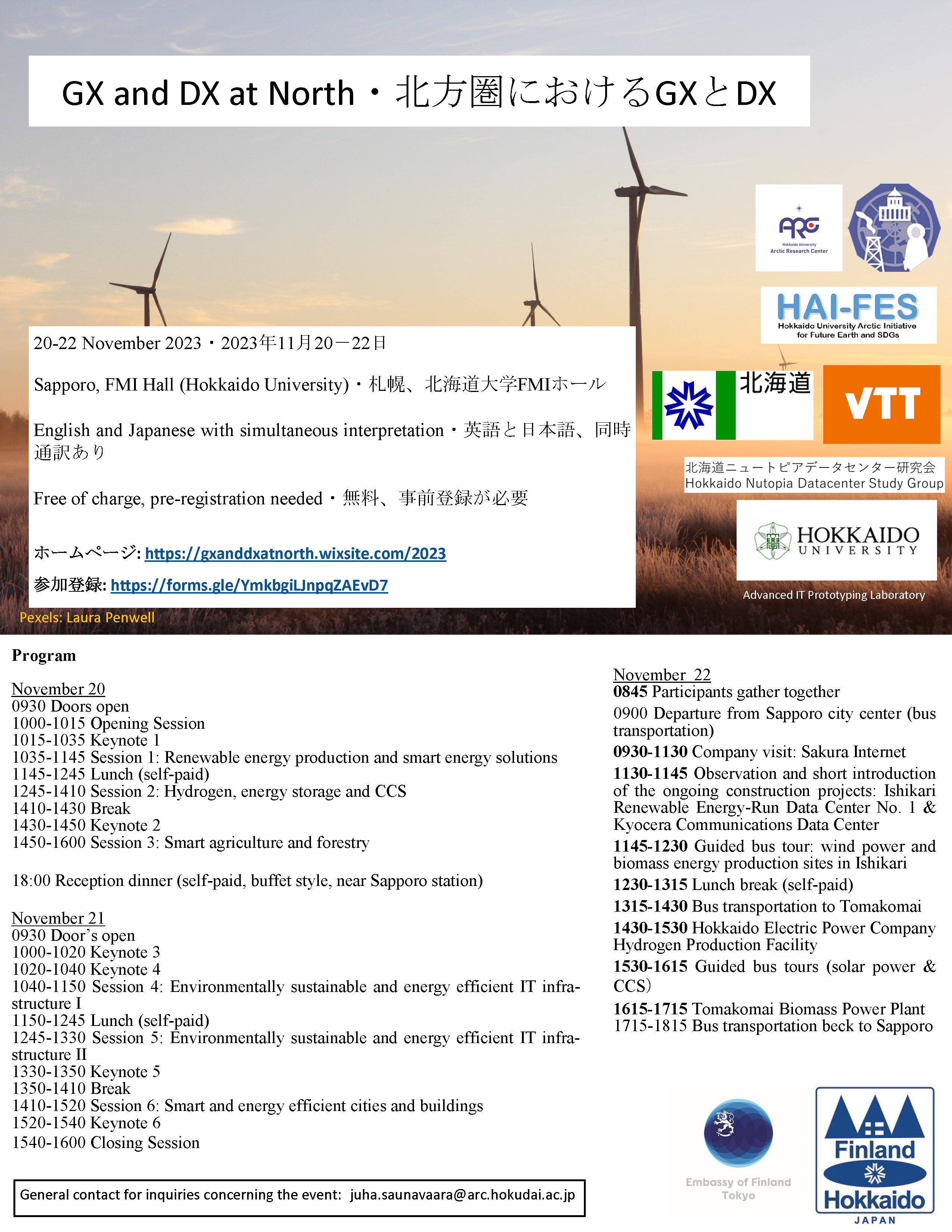 Program (PDF) in English / 日本語
This international forum features a series of events introducing the research and developments involving Green Transformations (GX) and Digital Transformations (DX) within the context of the northern regions which are often associated with features ranging from cold climate to sparse population.
Pre-registration is required.
Please refer to the poster and the details below for more information. 
---
Event Name:
GX and DX at North (北方圏におけるGXとDX)
Date and Time:
November 20 (Mon) – 22 (Wed), 2023
Check the event's program for the schedule.
Venue: 
The Global Research Center for Food & Medical Innovation (FMI) building, Hokkaido University
Format:
Face-to-face only
Language:
English and Japanese (simultaneous interpretation)
Eligibility:
Public
Pre-registration:
https://forms.gle/YmkbgiLJnpqZAEvD7
Website: 
https://gxanddxatnorth.wixsite.com/2023
Organizers:
Arctic Research Center / HAI-FES / Arctic Research Acceleration Project (ArCS II) International Political Agenda / Hokkaido University Advanced IT Prototype Lab / Hokkaido Nutopia Data Center Study Group / VTT Finnish Technology Research Center / Hokkaido Government
Contact Person:
juha.saunavaara[at]arc.hokudai.ac.jp