Finished
Mar

17

2023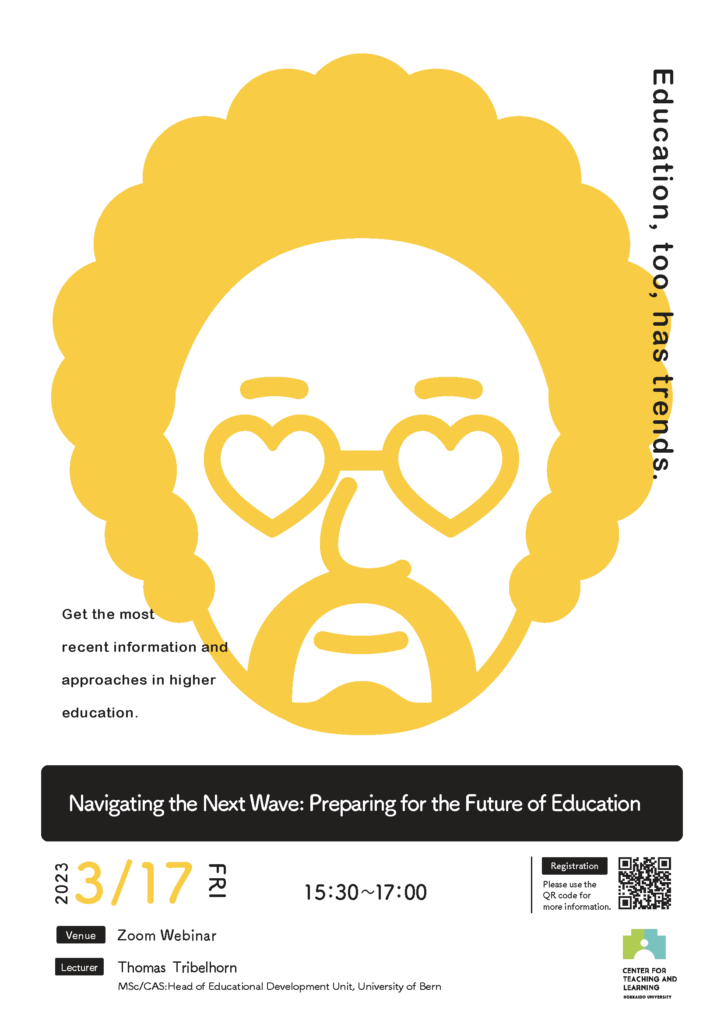 The next wave has arrived – it won't be the last. Just as we have all learned to teach online and use digital media for activation at a breathtaking pace, the next wave has already arrived – and it is powerful and will flush us into a new dimension of teaching and learning. Today it is artificial intelligence, what will it be tomorrow? How can educational institutions prepare for it?
This online session will report on experiences of educational development from Switzerland.
Exemplary strategies and projects will be used to show how the University of Bern is trying to prepare for the challenges posed by upcoming trends in education and technology.
Date and time:
2023.03.17 (Fri) | 15:30-17:00
Location:
Zoom Webinar
Eligibility:
Faculty members of higher education facilities (non-Hokkaido University members are also welcome)
Capacity:
500 applicants
Language:
English
Registration:
https://us06web.zoom.us/webinar/register/WN_6rf5AtxeSWayoh8zDMUqHw
Organizer: 
Center for Teaching and Learning, IAGE, Hokkaido University
Website:
https://ctl.high.hokudai.ac.jp/en/20230317next/