University News | January 04, 2023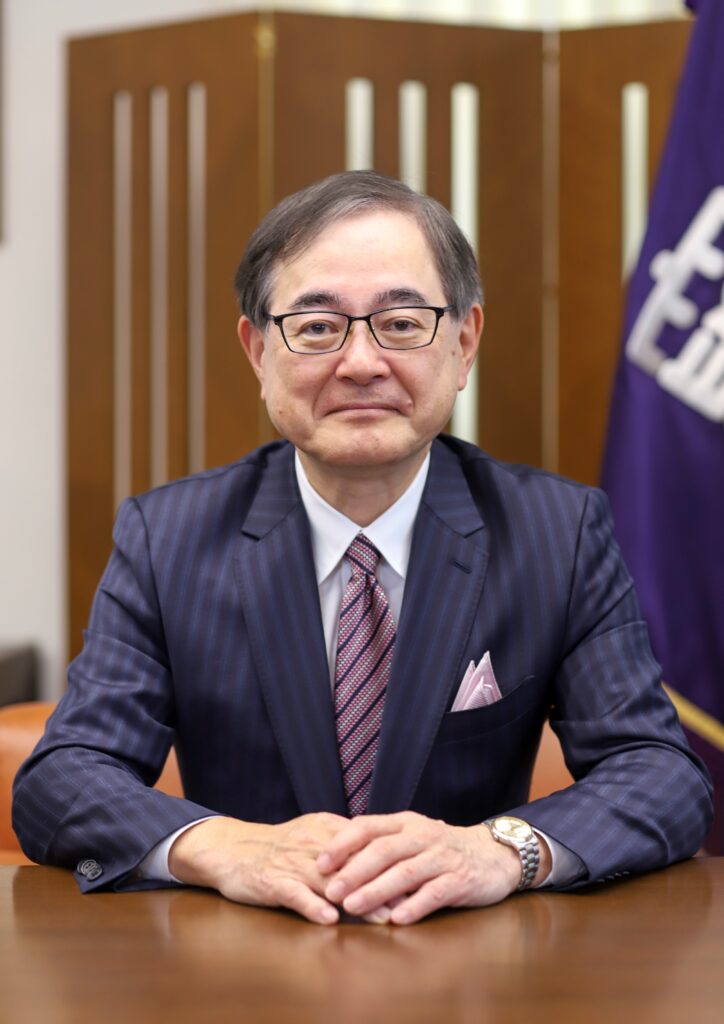 Happy New Year! I would like to extend my best wishes to all of our community members and those who have been supporting our university, as well as to all of our students, faculty and staff.
The Furukawa Hall on Sapporo Campus looks dignified and exceptionally beautiful in midwinter when it is covered with snow and the temperature is below freezing. It is one of my most favorite sceneries. This is the time of year when I am reminded that this cool climate and the unusually large amount of snowfall are unique assets of Hokkaido University.
Hokkaido University was established in 1876 as Sapporo Agricultural College, and will celebrate its 150th anniversary in 2026, three years from now. The University was granted land by the Meiji government (Land-grant University). Using the land as a source of funds, Dr. Shosuke Sato (Hokkaido University's first president) led the faculty and staff in making full use of various management strategies to achieve exponential growth, leading to its present form. This remarkable process of establishment has not been well recognized by those inside and outside the University.
Since its inception, the University has been in constant need of reform and development. Most recently, the Japanese government has made decisions to establish a large university fund and provide a package for the promotion of regional universities, requiring us to undertake challenging initiatives.
Looking back, however, we have weathered waves of change greater than those we are currently facing, including the transition from Sapporo Agricultural College to Imperial University which threatened theUniversity's survival, and the great social upheaval caused by World War II.
The root of our resilience lies in our sense of responsibility to fulfill the social mission of modern universities, which are "education" and "research." And it is the "management" gene of Hokkaido University that has been passed down to us as a land-grant university in order to realize this social mission. This is the greatest unique asset which we have inherited.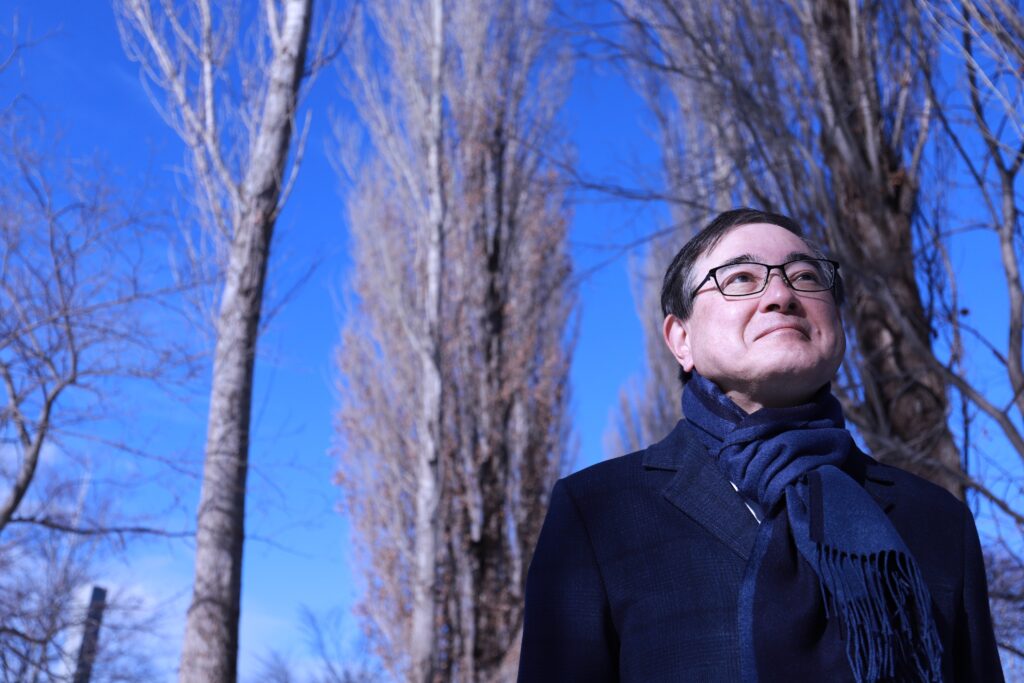 In this New Year again, we are still in the midst of uncertain, unstable, and unpredictable times. Without a doubt, we are living in a time of great transition. We are required to rebuild a new order in the world, shift to a sustainable society, and evolve our mindset as global citizens.
I believe that universities have an extremely important role to play in leading these changes in society. With the transformation of the "Earth," "society," and "individuals" in mind, we are currently formulating "HU VISION 2030" facing the year 2030, and we hope to have it evaluated by everyone in the near future. In this vision, we aim to become a hybrid university that combines the excellence of Hokkaido University's world-class research with its community-based problem-solving capabilities. To realize this goal, the gene of management skills we have inherited from our predecessors is needed now more than ever.
Looking a little further from the Furukawa Hall, which has withstood 114 years of wind and snow, you will see a building covered with a white construction fence. These are the former School of Entomology and the former specimen storage, which are also the oldest buildings of Hokkaido University. This fall, these historic buildings will be reborn as the "Hokkaido Wine Education and Research Center." Please look forward to seeing the revitalized building as a symbol of Hokkaido University's "Excellence in walking with Society" which aims for a sustainable society.
It is the year of the rabbit in the Oriental Zodiac. Please take a look at the New Year's greeting card below with an illustration of a jumping rabbit.
We look forward to your continuing support and cooperation with Hokkaido University in the year ahead. I would like to wish you all a happy and healthy new year.
Kiyohiro Houkin
President
Hokkaido University