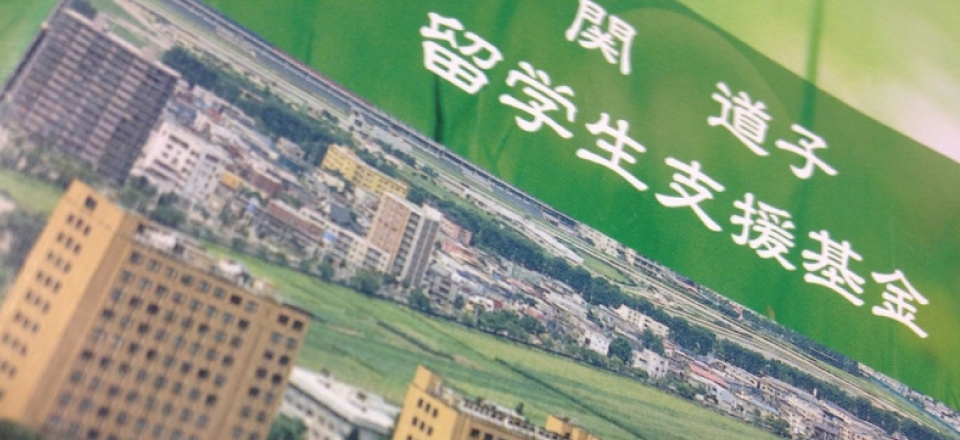 The "Seki Michiko International Student Support Fund" was established to support international students who find themselves in financial distress.
The contributor to the fund, the late Professor Michiko Seki, worked tirelessly to provide support and counseling for international students in a career spanning decades and is fondly remembered here at Hokkaido University.
To be eligible, you must be an international student and fulfil the following two requirements:
be currently enrolled in or have been admitted to Hokkaido University.
be able to show proof of financial difficulty as a result of an accident, or illness, etc., where you feel your studies have been affected.
Interviews begin after the applications are processed. Please note that submitting an application does not guarantee support. If you would like to receive financial assistance so you may continue your studies after confronting difficulties caused by unpredictable accidents, incidents and illness, we encourage you to apply.
In order to apply, please obtain an application form and a copy of the application guidelines at the Academic Affairs Section of your department and submit the relevant documents to the Institute for International Collaboration.
Please be advised that requests to cover necessary expenses for studies, including tuition fees, are in principle inapplicable and will be rejected. The allocation of financial assistance is determined based on individual circumstances, but for reference here are some examples:
Eligible Cases:
Those in extreme financial hardship because of medical expenses arising from illness or accident.
Those who cannot afford to pay attorney fees related to an accident or incident.
Those who can no longer earn income from a part-time job due to illness or accident.
Those saddled with enormous medical expenses related to cohabiting family members affected by illness or accident.
Ineligible Cases:
Those who cannot pay tuition fees because they were not exempted from entrance/tuition fee payment.
Those who have insufficient funds to cover school expenses because of failure to receive a scholarship.
Those who have run out of savings due to high commodity prices in Japan.
Those who are experiencing pressure due to the high cost of housing.
Those who have insufficient funds to cover travel expenses for participation in academic conferences.
Those no longer receiving financial support from their home countries due to family members being affected by illness or accident.
Those no longer receiving financial support from their home countries because family members have become unemployed.